Apr 10, 2016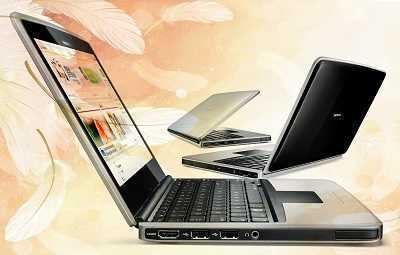 For some time past, the laptops put a competitive pressure on the desktop PC. People usually buy the laptops not only for work, but also instead of their desktop gadgets to replace them in the best way.
As much as the other technic, your laptop can be broken, needed repairs. As far as you think of your PC as about the most useful thing around your way, your laptop troubles can not only break your life rhythm, but also disrupt the important meeting, project or deal. To repair your broken laptop you must not have only the list of the high-professional skills and knowledge, but all necessary equipment. It is much better to contact the service center.
A variant to sell
If the price for reparation is too high - there is a variant to sell your broken laptop. Anyway, you can sell your new, used or overused equipment (mobile phones, iPads, tablets, and computers) with ease. People always want to find the best way to sell used laptop - a question that stirs up public opinion. Look around! Everyone has a lot of useless things, accumulated massively and thoughtlessly. You do not use them anymore. Do you have a used laptop, tablet or any other useless gadget? Do you know where to sell it? Choosing LaptopNuts, you can assess the reasonless of this service. Actually, they are:
We buy your used technic in the short terms;
You get real money for your real proposal;
The price for your laptop is more than acceptable;
There is an individual approach for every customer: the service we offer is acceptable even for a big skeptic.
Each item you bring to us will be evaluated by our experienced specialists, taking into consideration its main characteristics: general condition, equipment integrity, production date, documents. You can also clarify everything that is interesting for you by contacting our manager online.
How to find the best way to sell used laptop?
Our company is interested in selling or buying goods of the following categories:
Working and non-working laptops;
Mobile phones, tablets, e-book devices;
Office technic;
PC component parts;
After your device was checked, our consultant will offer the final price for it. You should not look for a trade platform, waiting for your customer. Call us right now or fill in the application form in the web to clarify the price you can get for your old equipment. If the sum is ok - send your laptop to LaptopNuts office for free to be checked carefully and get cash for it. Saved money you can spend for something new and interesting. Time is getting on, making new technologies available for all people. You want to have them! Do not wait and sell you used laptop to us.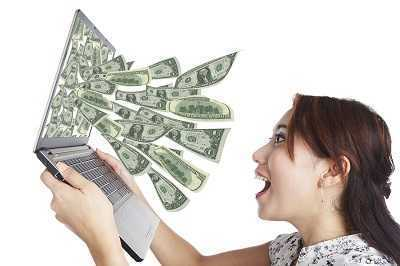 Reasons to sell
What are the main reasons to sell your used device?
You do not like the current status of your laptop and you want to buy a new thing rapidly.
You decided to renew your technical wardrobe and additional costs is a good practice for it.
Your technic is hopelessly broken. It demands to get a better look at new models.
You need money and do not like a perspective to keep your old technic anymore.
The reasons to sell can be different. Our task is offering a good price for your old devices. Thus, if you have no time to call your close friends and relatives for trading your used laptop - contact LaptopNuts. If you know nothing about direct sales - contact LaptopNuts! If you have no time to wait for your customer - contact us immediately! It is fast, clear and very comfortable.
As far as no one else, our company is interested in buying your laptop. Moreover, we buy your laptop as it is. If it is fully and completely dead, our specialists can role the situation in the best way by buying it for a good price. Attention: our company welcomes you all over the country, being glad to cooperate with you, wherever you may live. Free shipping is available!
How to buy laptop?
Definitely, modern people need laptops. As far as you can sell it, you can also buy a used laptop for a good price. Why not? Used laptops are as good as new, having such important advantages like mobility, compactness, volatility. All these pleasant moments make used technic popular to buy and use. That is why, the choice is wide - you can buy a new or used laptop easily without any efforts. Everyone knows that the best way to sell used laptop is selling it to special company, which is a real pro in selling your device to someone else.
People, who decided to buy used laptop, usually think of:
At first, this is a strong desire to save money. Everybody knows that used technic costs much cheaper than their new analogous. They are as good as new.
Secondly, some of laptop users are so much tied to their laptops that they are ready to repair their broken machine on their own. This is the main reason, why people buy used equipment. They do not want to overpay for their laptops' repairs. By the way, sometimes, it is not cheap.
The reasons are different. All of them are important for you. This information affirms that second hand market is popular and desirable.
So, you can easily sell your used laptop! LaptopNuts offers to buy your gadgets, working or non-working, with pleasure. You can sell your laptop or change it for a new lovely model. There is also a big choice of laptop component parts and accessories. This is your chance to renew your machine for cheap, making it modern and cool. Your broken laptop is needed for details. There is also a compromise to make a profitable deal! Remember about it! The prices are democratic - you can easily check this by contacting us. If you need to repair a laptop or make the proper settings - contact us! There is a mass of variants for your pleasure.