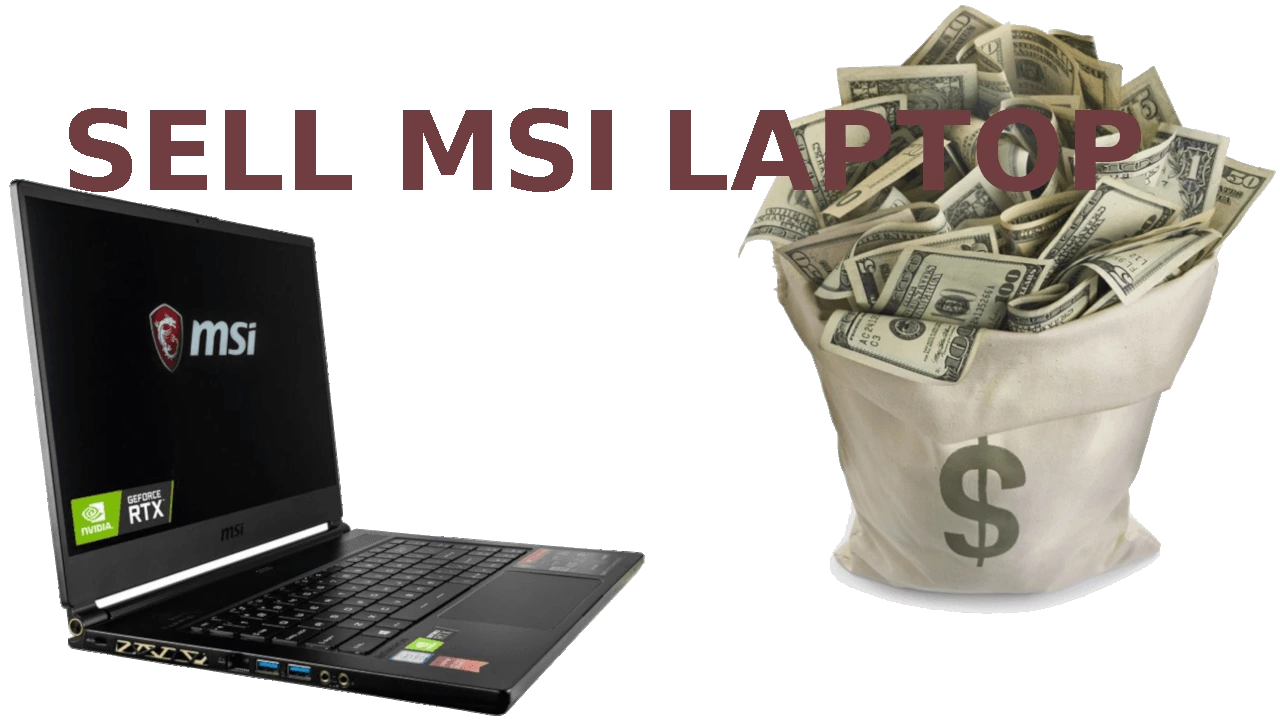 MSI Selling World-leading gaming laptops!
World-leading gaming laptop brand - MSI, offers unrivaled gaming experience: from thin & light to top performance, and RGB lighting!
MSI is a Taiwanese multinational information technology corporation headquartered in New Taipei City, Taiwan. It designs, develops and provides computer hardware, related products and services, including laptops, desktops, motherboards, graphics cards, All-in-One PCs, servers, industrial computers, PC peripherals, car infotainment products, etc.
Company sell most advanced gaming laptops on the market like MSI Pulse GL66, MSI Creator M16 or MSI GF75 laptops accordingly. Gamers on tight budgets can get decent gaming performance from GV and GF series laptops from MSI.
Trade-in aftermarket value MSI gaming laptops
To find out how much your gaming laptop's worth by going to eBay and searching for a gaming laptop that is the same as your want to sell. Then check those prices that are being sold or completed. You may just add or subtract a little at the price or specs depending on your preference.
The research only takes a few minutes to search what is your laptop's worth. But sometimes this could be a little tricky as every gaming laptop is different from each other. Some could be sold at much lower or higher prices depending on the defects, specs, and upgrades of the parts. This article will details everything you need to know about pricing and successfully training in your MSI gaming laptop.
The other place to consider is a online estimator or calculators. Most of the time within the few minutes of your time the website app will provide you with the quick value of your laptop. Make sure to select right model on the list, because model to model of the MSI laptops are different in specs and configurations.
Check out LaptopNuts MIS and CashItUsed MSI laptop online calculators to estimate your how much your MSI laptop is worth on the market. Which will be based on the information you enter in the online quote system.
MSI Laptop Price Factors
MSI Laptop Model

MSI Laptops
Where Can I Sell My MSI Laptop for Near Me?
There are several ways to sell your old MIS laptop:
Brick-and-mortar stores

Brick-and-mortar stores offer fast cash or store credit with no ads or selling fees. However, they pay 10 to 20 percent less than online buyback stores.

Online marketplaces

Online marketplaces like Amazon, eBay, Best Buy, etc. tend to pay fair prices, but sales are not guaranteed and you are competing with prices of other people trying to sell their laptops. In addition, you'll need to take time to create detailed ads, and selling fees typically apply.

Private market

The private market like LetGo, Craigslist and Facebook Marketplace typically pays more money, but you might need to deal with hassles like scans and no-shows. There is no guarantee of sale and if your laptop does sell, you'll likely need to meet the buyer in person.

Online buyback stores

Online buyback stores offer guaranteed sales with free shipping and no selling fees. You don't need to post an ad or negotiate prices, and payouts are sent within one to three business days. But the price will be much lower.