Mar 28, 2016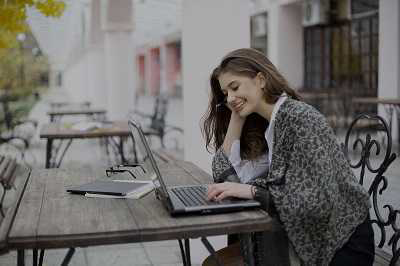 The new interesting models of laptops appear every year. They are powerful, functional and designed. At the same time, it can be very difficult to renovate your old equipment. That is why you usually try to change your old laptop for a new model. What to do with your old items then? As a rule, you have to pay a lot of money for a new sample. It is reasonable to sell your used laptop and get cash for it in order to buy something new. Selling laptop, everyone wants to have good money.
As it was told before, it is not easy to stand to benefit from your used equipment. You can meet the companies that are not ready to give you enough money for your device. Otherwise, asking for a high price, there is a risk to sell your technic for a long time. Many people try to sell their laptops as fast as possible to see the color of money and buy a new desired thing. Which is the optimal variant?
The most optimal variant
LaptopNuts Company buys your old technic of any condition. Comparing with the other analogous companies, we offer the highest price for it. To sell your laptop as much as profitable, you need to present it in the best way. The laptop market is huge. As a rule, the used technic is sold for about 30% of its primary price. As far as laptops become old very fast, it is not easy to sell them for a high price. To sell your device fast and profitably you need:
Make a price. The price must be adequate. Otherwise, it takes much time to sell your used technic. Making a price, think of your laptop age and working condition;
Point out all technical characteristics of your gadget. It helps to sell it faster;
Point out all defects of your laptop, honestly and openly;
Make a picture of you laptop, showing the advantages and disadvantages of your device.
Finally, there is the most important question - where can you sell a laptop? Do you want to know the ways to sell your used device? They are:
Place your selling notice to one or many specialized websites. This is the simplest way, needed much time. There is a sea of proposals! People usually buy the cheapest or the most attractive variants for them.
Place your selling post to one or many specialized magazines or newspapers. Frankly speaking, this way of trading is getting old gradually day by day.
Contact the specialized companies. This is the easiest and fastest way to get cash. You can find the best prices here and get cash as fast as possible. The point is to choose a reliable company you can trust.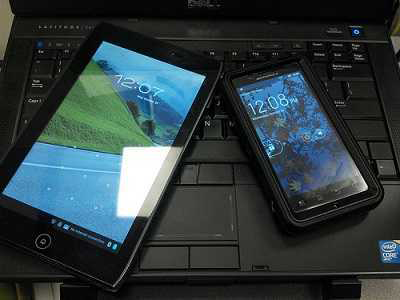 Everything about "trade-in"
 Statistically, the most of laptop users traditionally change their old models for a new sample at least, every other year. Getting a new device, people do not know what to do with their used equipment. Laptop trade in service becomes popular. What is "trade-in"? What is the sense if it?
You can bring or send your old laptop (working, non-working), telephone, tablet and any other modern technic to calculate their values for 5 minutes. Their price will be about 60-80% from the full market price. Then, you can choose any device you like from our shop and change one laptop for another. Using trade-in service, you can save your time and buy something new and interesting throughout the hour.
Trade-in stages
Making price of your old technic. This procedure is free. It is enough to send your laptop to our office to test and check it in the best way. Finally, you can hear the price that we are ready to buy your technic for. If you want, you can make the initial cost of your laptop online or by phone. Nevertheless, the finally price is announced just after your technic checking and testing.
Sending-receiving procedure. If you like the price for your used device - you can send it to our office for free and get cash or money certificate. You can exchange it for buying any other laptop you liked for this price.
Buying new technic. Look through the list of cool devices we have on the web. You can choose any of them, according to your preferences. To change your old laptop for a new interesting thing takes no time!
Actually, trade-in service is predicted to be used by those people, who want to be up to date and use new and new equipment. These people have a chance not to overpay, using a laptop trade-in procedure.
Reasons to use laptop trade-in
You have a strong desire to renew your out of date laptop, make the upgrade, changing it for something new and modern, giving you an opportunity to play games, maintain all modern programs. You want your new laptop to work fast and stable;
You want to use just new and modern devices - the best equipment. It happens that you have no enough money to buy it.
Why do people prefer trade-in service to usual upgrading methods? The answer is simple: trade-in is a really profitable procedure. To make a cool upgrade you need a lot of money. Besides, it is a big risk! Upgrading your technic, there is no guarantee that your renewed laptop will work correctly on the basis of the old outline. At the same time, trade-in is more save and comfortable service.
Trade-in, or Refresh means "give old - get new". You can buy new or used laptops, tablets, telephones, photo technic and other useful equipment for a low price. All you need is send your old laptop to LapopNuts office to change it for new. Do not worry about the trade procedure and nuances - our specialists can help you to get a comfortable trade, saving your old data. We extend a guarantee for all our devices you can see on the web site. We are accountable for our actions and goods quality!