Apr 10, 2016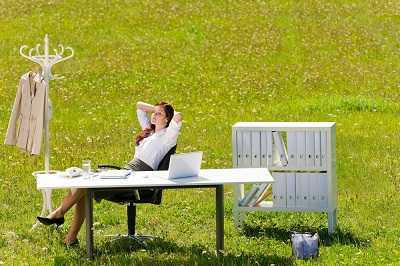 Can you afford an opportunity to buy a new shiny laptop from the supermarket? It can happen that there is no sense to waste money. For example, you need a laptop to watch films and get in the site from time to time. There is a good idea to help you! You can buy used laptop. Look around! People sell used equipment everywhere. It is cheap and as mush powerful as the new samples.
The prices for used laptops cannot stop you from floating on a cloud. All of them are well checked. You will be informed about all laptop defects. There are many special companies that know everything about buying-selling used equipment. It is not a secret that LaptopNuts is one of them. You can sell or buy your used laptop here and learn everything by your own experience.
Buying laptop
If you decided to buy a laptop, it is highly recommended to pay your attention to our website. We have a list of advantages, comparing with all analogous proposals on the notice boards. That is to say:
All our laptops have a good workability. All of them are well tested. It means that you will never buy a pig in a poke;
We sell our laptops just in the full set: laptop, accumulator, charging system. There is a chance to buy something more, like a laptop bag, box or setup disks;
All used laptops are in running order. The laptop checking system assumes that our company provides the full prevention of the laptop cooling system and outward cleaning before offer it to your attention;
There is always a good opportunity to fill the gaps in your laptop collection: additional operative memory, processor and others;
We can help to choose the best laptop for you on the basis of your needs and requirements;
The term of the laptop guarantee mostly depends on the laptop model.
Used laptops are good to buy for those people, who want to save money and get a good machine for a low price. Starting your business, the used laptop is a nice opportunity to spend money correctly.
Selling laptop
Time flies quickly. Your old device that was your best friend for years is broken now. Of course, the best way out of the situation is reparation. Do not forget that modern technologies are fast developed. Your old laptop falls in price every day. The laptop reparation is a process that needs time and money, expensive equipment and skilled workforce's. It is as if the price for your laptop reparation costs more than a full laptop cost. There are many variants for you at this level.
Our company can buy your old or broken laptop for sale or for details. This is a good chance for you to keep up with the times and buy a new or used laptop in a good working condition. Selling your laptop for details, you should keep in mind that LaptopNuts is ready to buy your broken equipment as it is: burnt, watered, broken laptops. Of course, if your laptop is in a good condition you can get more cash for it.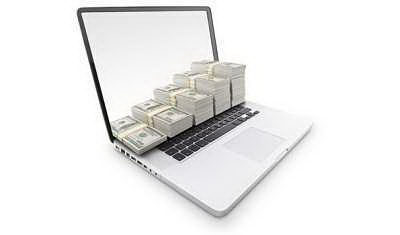 Online help for people, who want to sell used laptop near me
To help you to buy or sell your equipment our company conducts a big research work in order to help you. Our shop assistants affirm that they meet a lot of "wise" clients, visiting our office every day. Answering the polite question "Can I help you?" they smile and tell more information than they need to know. They take it from the Internet. People choose what to buy or where to sell their stuff online. They can find the full observe information and review of any good they like there. The main thing is users' comments and feedback. Some of these people use the laptops of the same model with you and want to share their experience. This is, probably, the most important factor to make a decision for people, who want to sell used laptop near me.
This paragraph is mostly devoted to analyzing the most interesting online comments. Choosing a laptop is a very serious mission. Sometimes, it is very difficult to wade through innumerable details, laptops models and manufacturers. Some models can be equally good, differing just by price only.
Choose a laptop by quality
 To define the most common complains we have analyzed a lot of customers' feedbacks. The most of them complain of the laptop low quality (cheap plastic, improper assembly and cooling system) and repairs problems. Let's find out what is what. People mostly complain of:
The laptop is out of order just on the warranty period. This is a really sharp problem. Nobody likes, when their new shiny laptop works bad.
The laptop works badly just after finishing the warranty period. This is a real problem for people, who do not want to spend money for its reparation.
Laptop overheating. The high temperature is dangerous for all laptop parts. Overheating usually causes the functional loss.
Your machine works very noisy. It is because of the hard disk drive work or cooling system.
Accumulator discharge. Sometimes, the laptop manufacturers try to make the price for their goods lower by means of the cheap battery. It is not a good idea!
The low quality details or improper assembly. No comments.
The price for the laptop reparation is equal to a half of its primary price.
It can be problematic to find proper driver software for your laptop model.
The other words, laptop trade demands a lot of responsibility from the both sides: sales person and customer. Be careful! It is not a problem to find those people, who can sell used laptop near me. The most important thing is to find a true cooperations and honest money. A lot of new laptop models go on sale every day. Be sure, there are many people around you, who have already bought that model. They can tell you a lot about it. That is why one of the most practical advice's that can help to choose or sell your laptop in the best way is read the customers' feedback about the model, brand or company that you are dealing with.