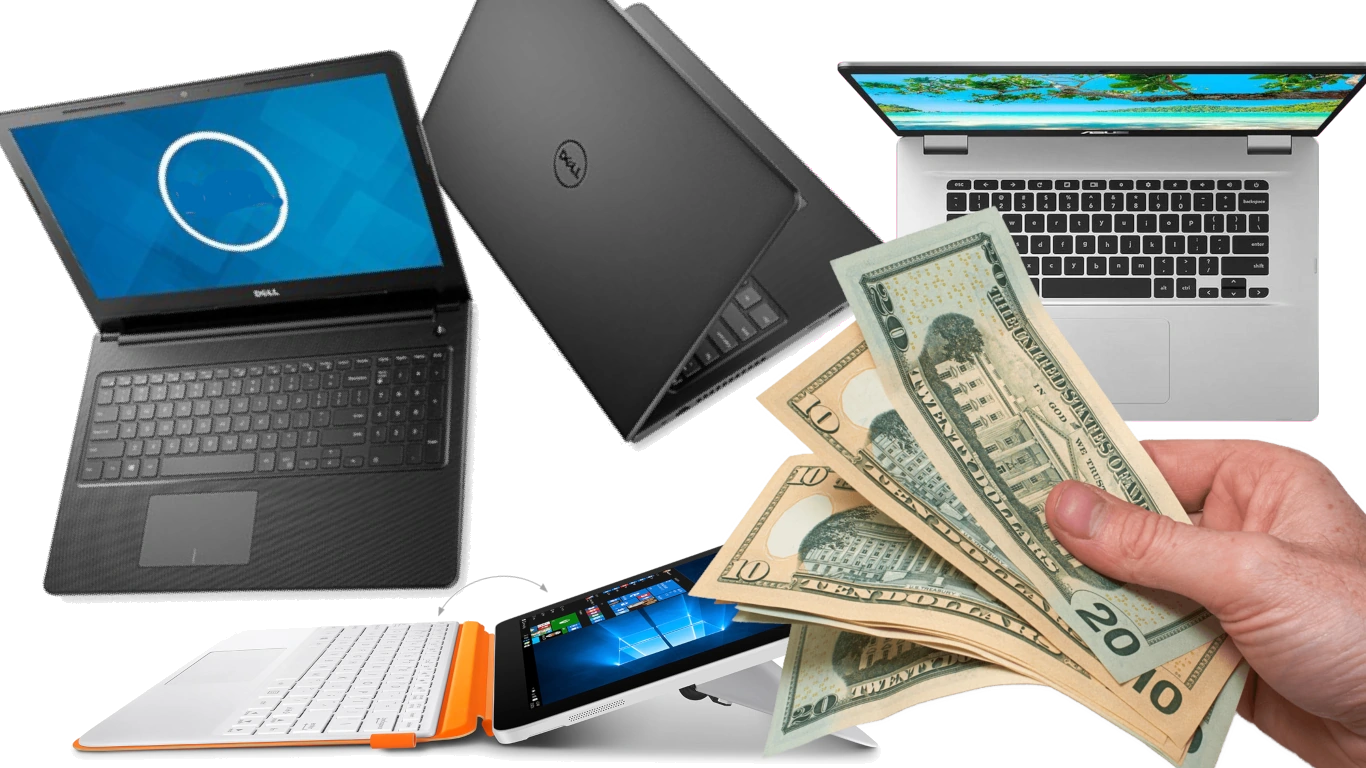 Sell my laptop for real cash?
Laptops are now an integral part of our lives. They are easier to carry and unlike their bigger counterparts desktops, are much more lightweight and an absolute must for business presentations (must have). Laptops initially started as a tool for business professionals who wanted a portable computing device and slowly moved into the lives of everyone using a computer.
The following are some of the reasons why laptops are now much more popular than desktops:
About laptops..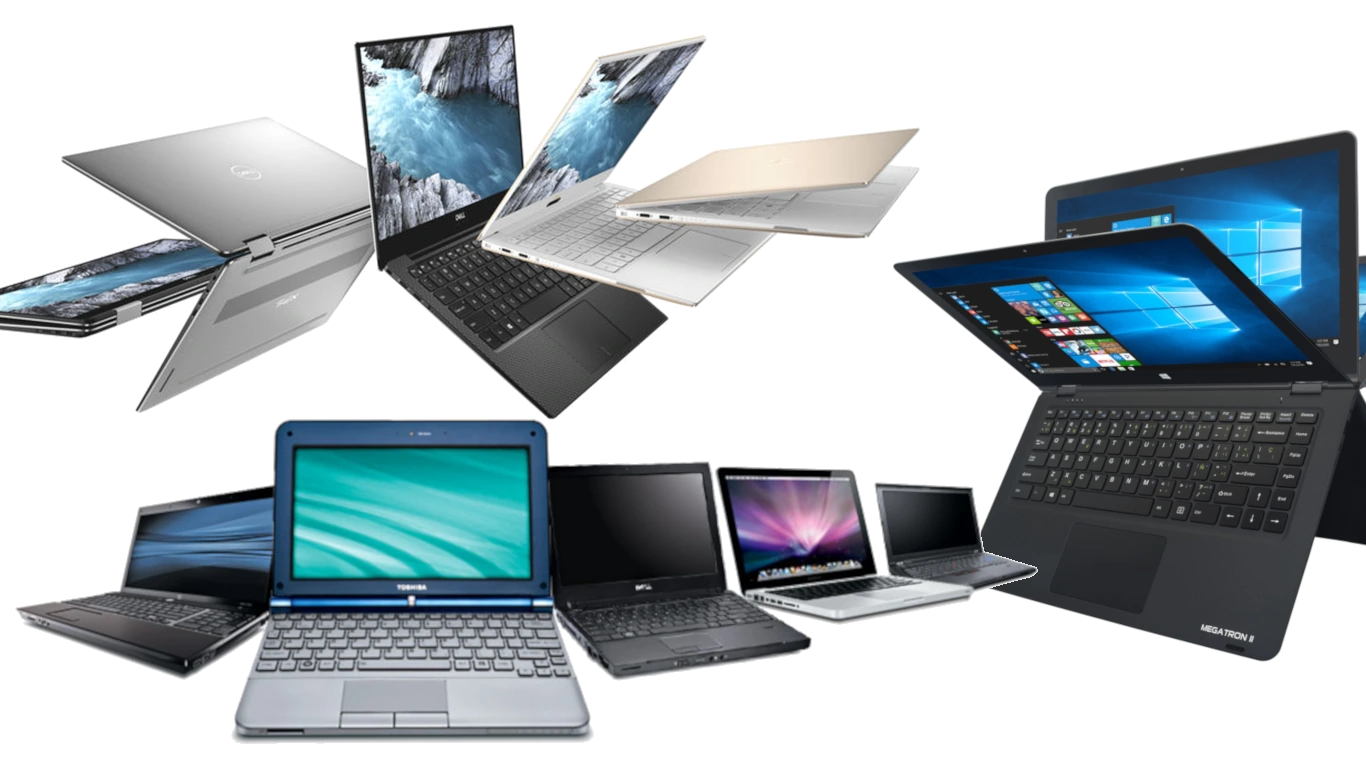 Laptops are highly portable compared to desktops - This is indeed the biggest factor that tilts the scale in favor of laptops. These days, laptops are getting smaller and lighter while their processing speed keeps getting more powerful. Desktops on the other hand are large bulky devices confined to specially made desks and a jungle of wires to go along with it.

Laptops now have powerful processors - The argument that desktops have faster and better processors has now gone stale with recent advancements in technology. These days, the configuration available in laptops not only makes them at par with desktops, but in some cases even ahead of them.

Laptops are now cheaper than ever before - Yes, previously the price difference between laptops and desktops used to be huge. So huge, most people could buy two desktops for the price of a laptop. Thankfully, all this has now become a thing of the past and laptops these days are easily available at cheap prices.

Power cuts do not affect Laptops - Laptops come with batteries that allow them a run time of at least 2 hours without being plugged in to an electricity source. This however is not possible in the case of desktops that need to be plugged in to a power supply for operation.
6 Steps to sell my laptop online: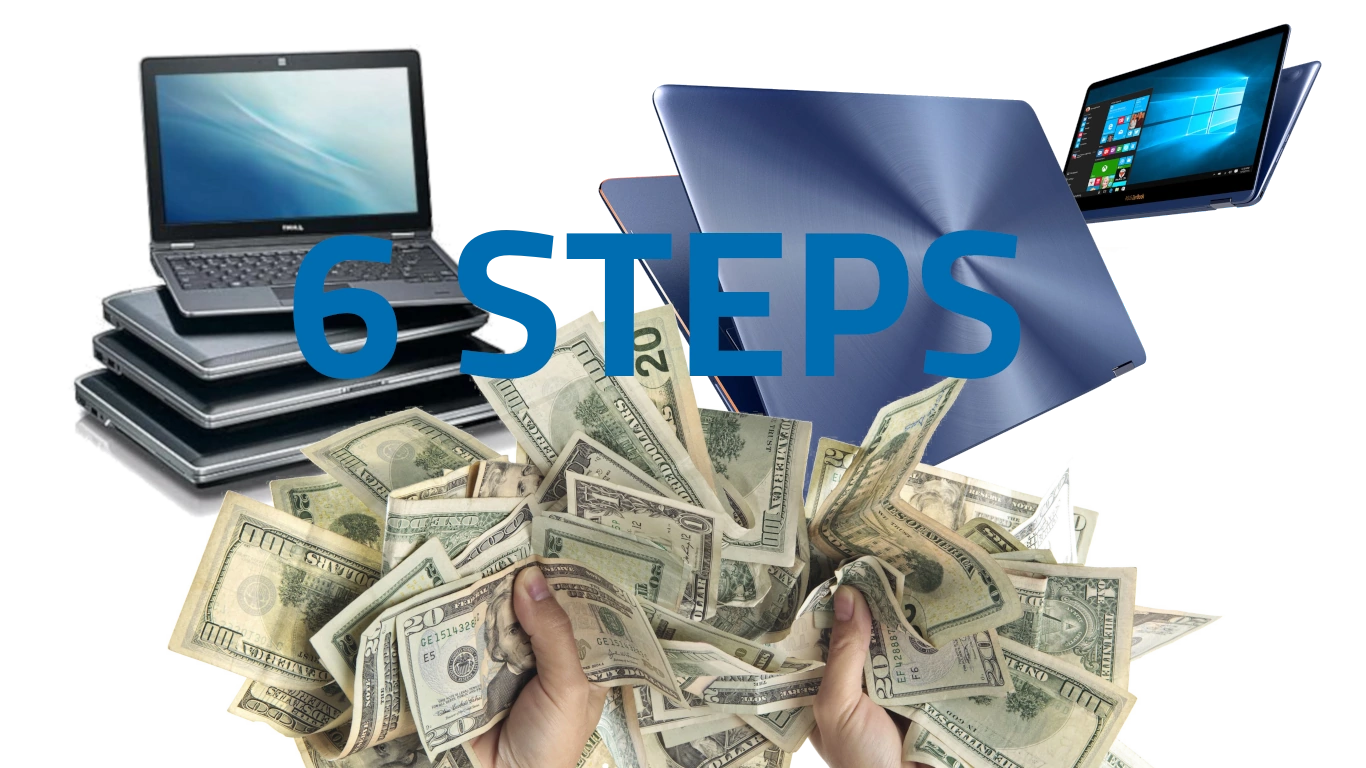 Find out what is my laptop is worth - The best place is the market like Craigslist, eBay, Amazon etc.
Estimate what my laptop cosmetic and working condition - if the laptop is broken or malfunctioning the price should reflect the condition.
Search and find the best place for sale - most of the time it will be easier to sell laptop with online trade-in companies, but the more complex ways with usage of eBay, Craigslist type of the website is a option.
Prepare, clean and remove sensitive information - usually it's a good practice to cleanup your laptop as well as removing personal sensitive data out.
Once sold pack and ship my laptop - when you ready to ship your laptop, don't forget to use bubble wrap and soft cushion when shipping.
All done, just the collect the money - whether you decided to use laptop selling platform or the trading online website. Once laptop is delivered you should get your paycheck or the money deposited to your online account.
How to find out what my laptop is worth?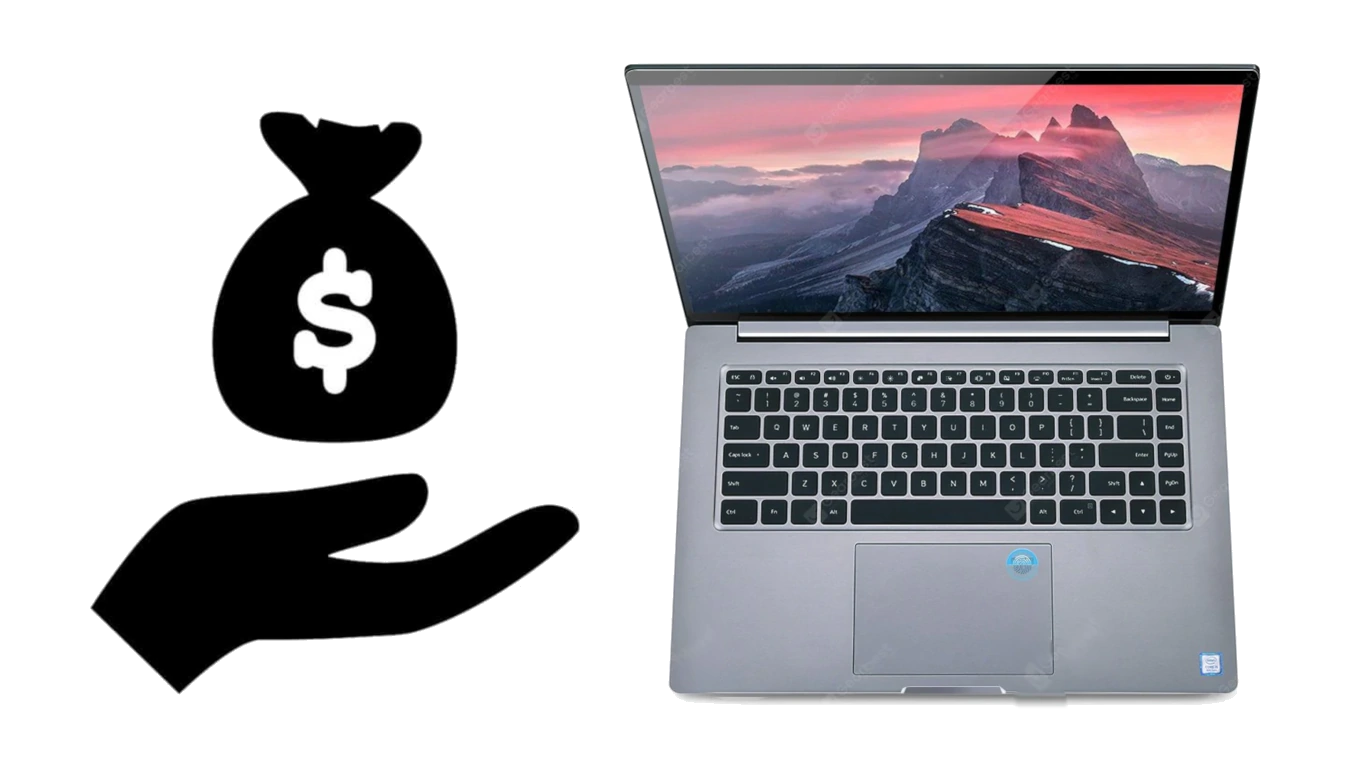 First step is to get the specs of the laptop that you are selling. If it's working use BIOS
Once you know the manufacturer specification and your laptop hardware, search for the similar models online
Go the the online shopping platform like eBay, Amazon, Craigslist and find out how much same model and specs laptop is worth
The used laptop price never fixed on the market. It's up to the seller to match the right price with the market damand
For the precise estimate research prices on the individual laptop components and parts
Add everything up to get a median selling price that will for for you and the buyer
How to evaluate and estimate condition of my laptop?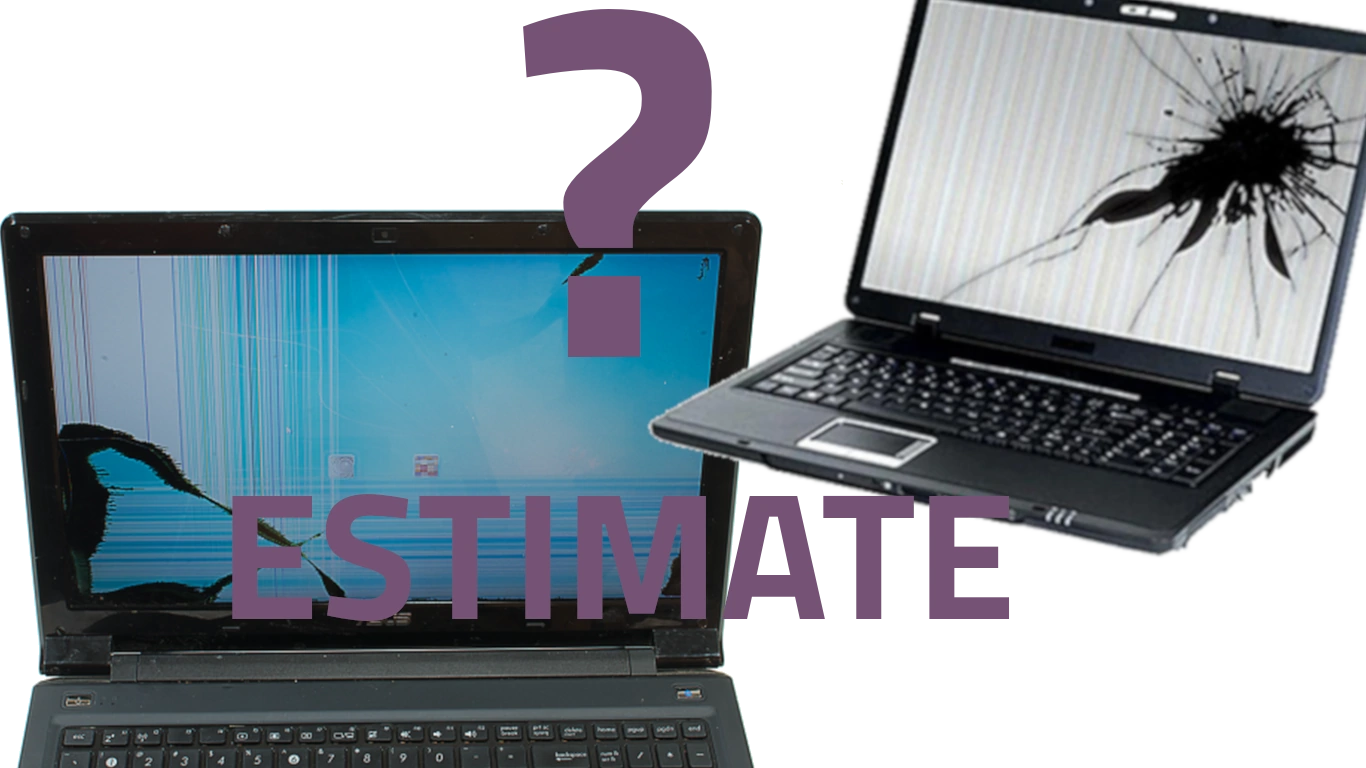 The fist step in evaluation your laptops condition is visual
Inspect your laptop on the any visible scuffs or marks
The other steps will be done in the software of the laptop
If you running windows on your laptop, check the control panels for the hardware diagnostic utility
On the mac laptop:

Click the Apple icon in the top-left corner of your Mac.
This will bring up a drop-down menu. Pick the top option: About This Mac.
The resulting window should show you the information you need including processor speed, memory, and graphics card information.
Get more details by clicking the tabs above, such as Storage (to find out how much disk space you have left) and Memory (to see how much RAM you have and whether you have room to add more).

Using Linux based laptop you can check it several ways. With GUI and with terminal by using "sysinfo" command
Where is the best place to sell my laptop?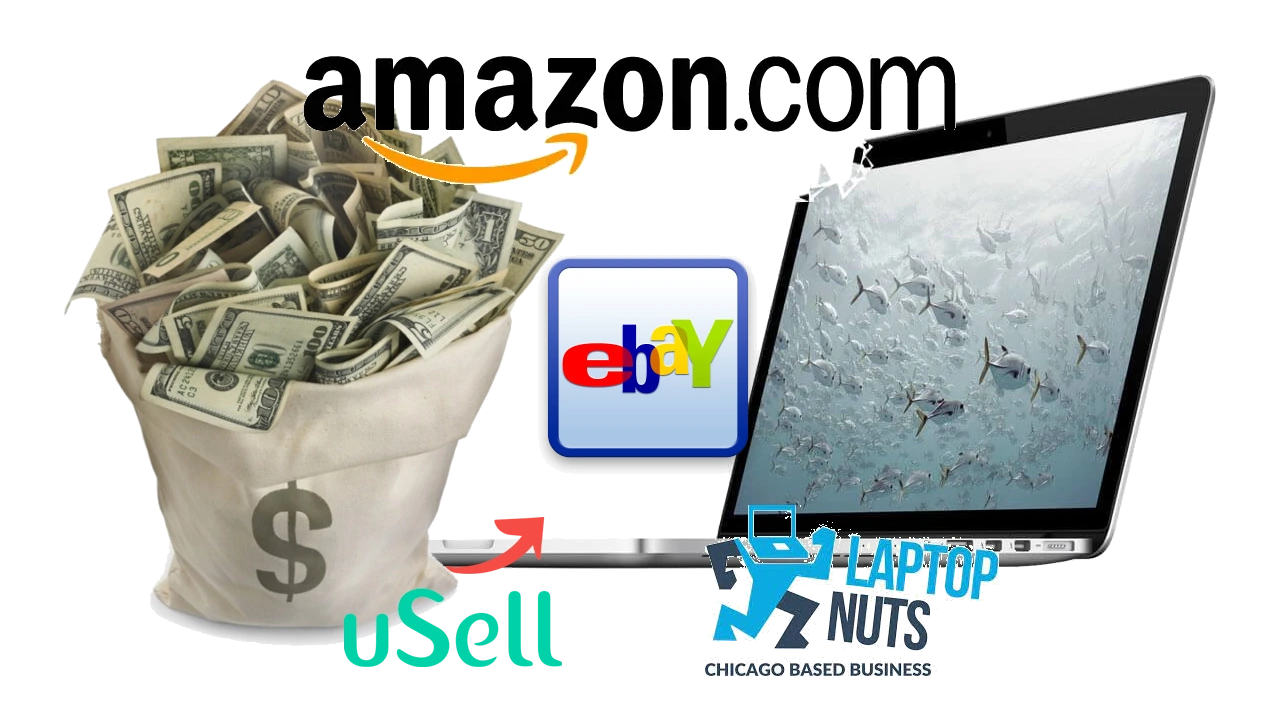 It will be an online platform, let's see what is the options from hardest to easiest:
A lot of consumers like to use give away websites like Craigslist. The most riskier and adventures selling option. Most of the time you will be at the mercy of your buyer, since Craigslist doesn't support any online payment option like PayPal, Google Pay etc to back you up.
The most popular online selling platform is eBay.com. The eBay is one of the oldest online website with the secure payment methods for your conveniences. At the website you will be guided thoroughly thru your listing as well as the suggest prices. The payment methods are secure and backed up by "money back guarantee"
Another very popular selling goods website Amazon.com. It's similar to eBay but mostly used for the new products, or vendor goods distribution.
Public traded re-commerce company with headquarters in New York City uSell. It operates as an online marketplace where people can sell used laptops, desktops, cellphones, tablets, video games, textbooks and gift cards to professional buyers.
The Shopify online market selling platform based of Ottawa, Ontario (CA). Shopify is a proprietary e-commerce platform for online stores and retail point-of-sale systems. This website primary focuses on the small retail stores and businesses, but you can sell your laptop online using their website.
OfferUp is a mobile online marketplace with an emphasis on in-person transactions. Very easy to used, and free to list your items. Also has an in-app messaging system to ease the communication between buyers and seller.
One of the best and easier placed to sell your laptop at LaptopNuts.com. All you will need to do is to get the online free estimate quote, send(ship) laptop and collect the money. More information later in the chapter.
Clean up your laptop and remove sensitive information
Removing important files from windows 10 laptop: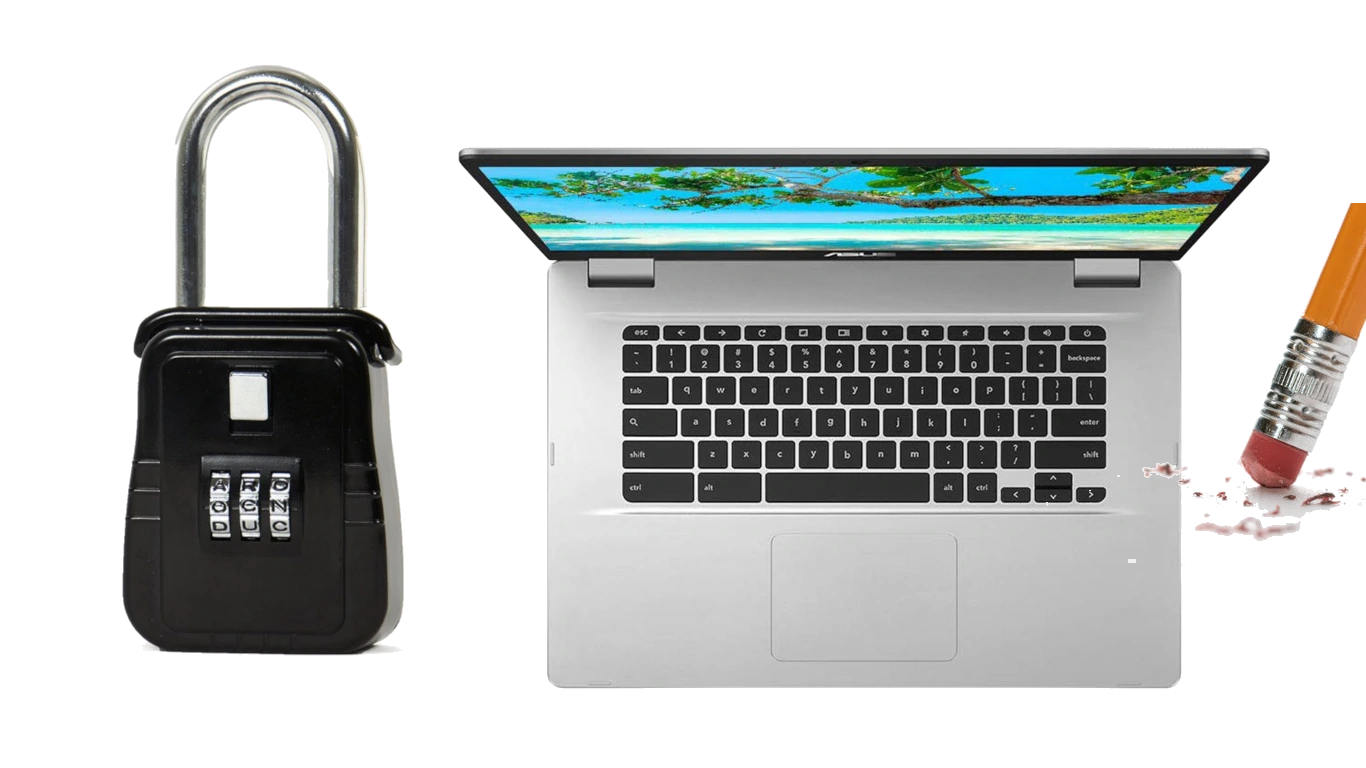 Open Windows 10 Start Menu and select Settings
Click Update & Security
Go to the left hand side, scroll down and click on Recovery.
From Recovery, go to Reset this PC. For resetting your laptop PC back to factory default settings, click Get Started.
Window prompt will appear with two options, Keep My Files or Remove Everything. Selecting Remove Everything will delete all data and prepare your device for selling or recycling. And Keep My Files will preserve your files on the hard or SSD drive.
Next, lick the Change settings option
Turn the Data Erasure toggle switch to on.
Press or Click Confirm
A prompt will appear that states, "Remove files and clean the drive. This may take hours, but will make it harder to recover files." From here Click Next.
Click or Press the Reset button. This will remove all personal files and user accounts on the PC, any previous settings, and all apps and games. Everything will be erased!
Removing sensitive files from Mac PC or laptop: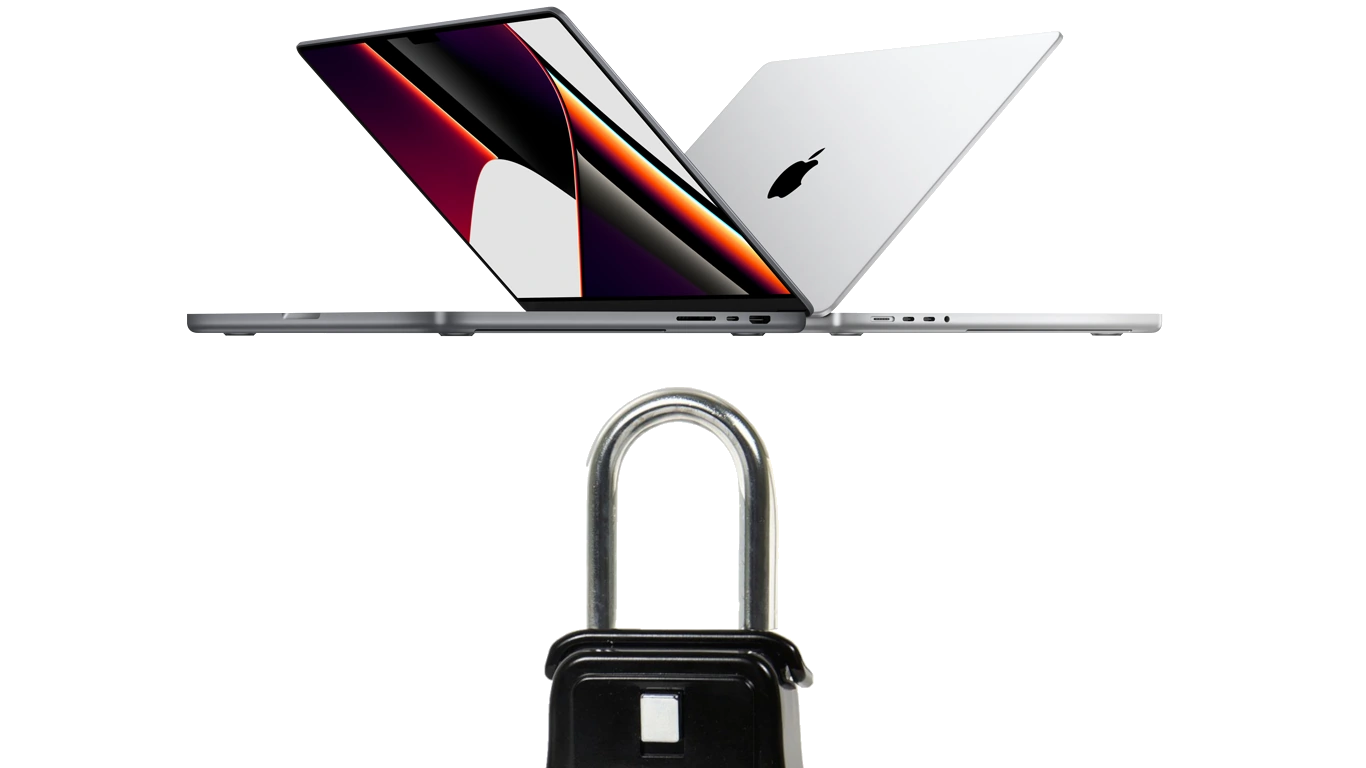 Resetting an NVRAM:
First of all is Shut down your Mac (PC or laptop)
Turn on your Mac while pressing and holding these four keys together: Option, Command, P, and R
Release the keys (on the keyboard) after about 20 seconds or so
This clears user settings from memory and restores certain security features that might have been altered
To all of the above don't forget to sing out of the iTunes, iCloud and iMessage accounts!
Shipping laptop after sale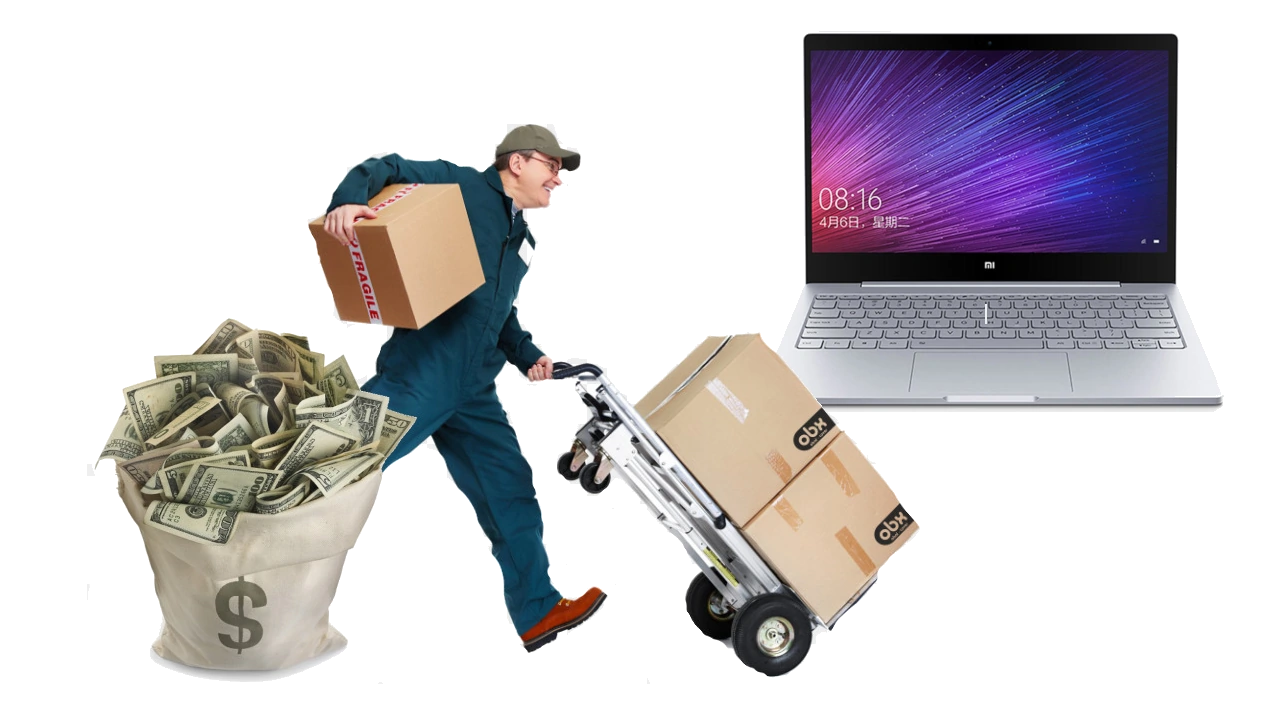 Check Regulations about Shipping a Laptop In Your Area (lithium batteries etc)
Wrap the Laptop with Plastic or soft paper
Use a Padded Box to Pack the Laptop
Place in Shipping Box and Add Protective Filler or Cushioning
Seal and Label the Box
Drop it off at the UPS/FedEx or USPS drop off location
Check out this article for more details Laptop Shipping and handling.
I sold my laptop, time to get paid!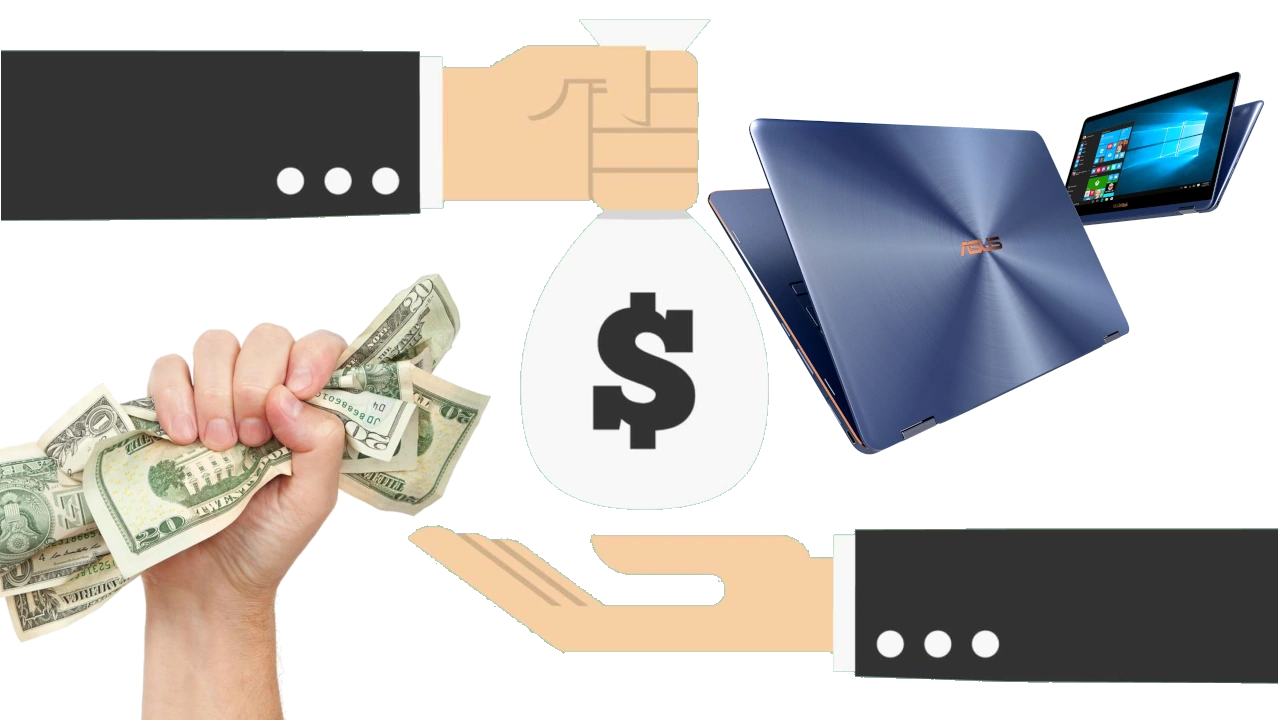 If you used one of the goods selling platform like eBay, then you should get you money released on the laptop arrival and feedback of the buyer
The other most popular sale options use online payment such as PayPal, Google Pay, Venmo etc. Make sure you have and active account before requesting money.
The cash is the king! This options very self explanatory. Take the cash from your laptop buyer and call it!
Getting paid with crypto money. If you have a crypto valet setup you can get paid in the crypto such as Bitcoins, Ethereum's, Dogecoin etc
Trade-in Your Old Laptop and Get a New and Powerful One
Why I sell my laptop online? If you are still struggling with your old laptop and looking to buy a new one, it is indeed the best time to sell your used laptop. With many different sites making their presence felt, if you are looking to sell old laptop, this can be done indeed very easily. Simply log in to these websites, choose the model of your old laptop and get an estimated price quote on the spot.
Sell Old Laptop Online – Reasons Advocating the Choice
Following are some of the reasons why tell why you should sell your laptop online: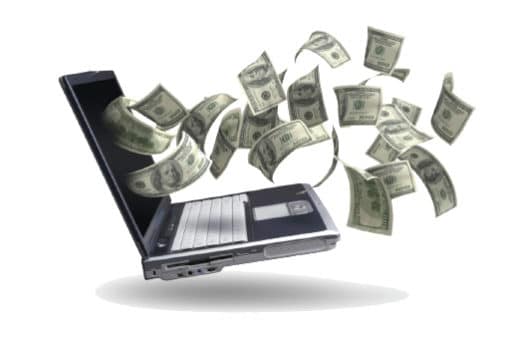 You can sell old laptop from the comfort of your home - Simply log in to the website, get a quote and have the website representatives pick the laptop up from your home. You will not even need to leave your home to accomplish the task.
Compare and sell - As there are many websites where you can sell your unit for cash, you can get different quotes, choose the one that suits you the best and sell your laptop.
Get amazing deals when you exchange your old laptop with a new one - Rather than just selling your own laptop, it is always better to exchange it with a new one. This will get you your new laptop at a much cheaper price. And the best part is, you get a host of exciting deals when you are exchanging laptops online.
I do sell my laptop online!
Sell old laptop online, do not be more frustrated with your old laptop and its slow performance. Go online and sell it and exchange it for a new one with faster speed and performance. You cant go wrong with online buy back companies, they do all the dirty job and you get pay hard cash in your wallet. I always sell my laptop to reputable recycling buyback company "LaptopNuts.com", they have the best prices and the fastest shipping times.