Apr 10, 2016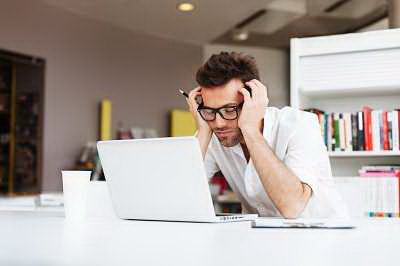 Handling the problem of the laptop technical support, we face the wrong description of your laptop defects. What is more, this is the destiny not only for those people, who know nothing about technic, but for all the rest. Of course, reading this article, you think that there is no sense to explain the essentials. The main thing is not to forget this information, when you have to explain everything to manager from the nearest service center.
Good diagnostics is a half of the battle
You can make the repairs procedure easier by explaining, what is wrong with your laptop correctly. Let's not run ahead and look over two life examples:
If you say that you cannot switch on your laptop or it is difficult to load it - these are two different problems, but not one. The second defect must be well explained: which program you cannot load and what system.
If it is difficult to charge a battery and your laptop is out of the line supply - these are also different defects, confusing people very often. It is time to speak about the most popular laptop defects and find out, what are the differences between them. So, let's start from the beginning.
You cannot switch on your laptopl
This phrase means just one thing - your PC is without responding to switch on button. If your laptop is switched off, the battery indicator can be passive or active. The fact is important to be mentioned here.
There are many reasons for that:
Power block is out of order;
There is no connection between the laptop connectors and power block;
There is a problem in the inner power block on the mother board;
Short circuit.
Initialization
This term means the following: when you hold down the power button, the cooler starts shifting and does not stop, all main indicators are active but the laptop display does not work. Nothing happens. There are many variations of this situation, but the key points are the cooler active work, and broken image.
There are some reasons for that:
Laptop reloading
It is difficult to describe each concrete situation. All possible reasons are the following:
South bridge overheating;
Processor is overheated because of a dirt cooler or broken radiator;
The absence of a power supply.
Hdd failed loading
Do not be confused. This situation differs from the operative system failed loading. Hdd defect appears in the situation of a dark screen, sending the simple message that the disk is out of system.
The reasons of this laptop defects can be:
Hard disk drive;
Laptop south bridge.
The first variant is mostly popular. There are many reasons, leading to Hdd defects: starting with the connector problems, sockets stucking, and broken blocks. Definitely, the methods to solve each of these problems are different.
No loading the Operative System
It can happen because of the computer viruses, or OS bugs. More often than not, all is needed is to reset your Operative System.
There is no power-line supply
This defect is the analogous situation with "My laptop broken! I cannot switch it on". It is clear that in this case the laptop battery is out of order.
The most popular reasons of it are:
Big problems with a laptop power supply module;
Problems with the laptop inner power module;
Laptop battery is out of charge.
Laptop accumulator is out of charge
The possible reasons of it are:
Broken battery;
Problems with the laptop inner line adapter;
Low power of the laptop external power pack.
Attention: the battery of your machine can be still in a good working condition, but your laptop Operative System cannot see it. It is not a full list of possible Laptop defects. These are the most popular of them. If you know, what is wrong with your machine, you can decide whether it is profitable to repair it. From the other side, you can always check yourself and get a competent consultation.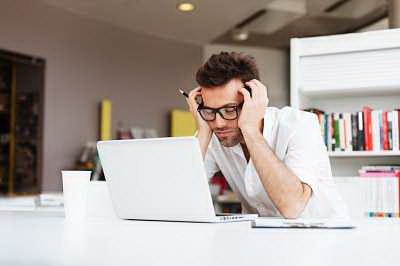 No repairs of your broken laptop
 As a rule, your simple wish to buy a new cool laptop can be broken out of a hard reality. - "What am I going to do with my laptop broken situation?" If you want to buy your used or overused machine in the best way, LaptopNuts is ready to help you. We can buy your equipment, giving you a chance to sell your broken laptop and get cash for a new cool model that you always dream about.
Our company is a big specialist in buying-up your laptops for an adequate price and favorable terms. As the result of our cooperation you will get cash, which is much bigger than somewhere else. We are ready to buy your technic in any working or non-working condition. The long-term experience let us make a good and true price of your technic fast and correctly. You can get a phone or online consultation, as you wish. If you know nothing about your laptop model and possible defects, our experts will help you to make sense of it all. You can get cash immediately, after the testing procedure is finished. It can last about 1-2 hours from a couple of days.
It can happen that there is no sense to repair your broken laptop. It is really dead. For example, the laptop that I bought 2 years ago for $1000 is broken now. If I take it to be well examined and repaired in the nearest service center, the manager can surprise me with the high price for each of the details I have to renew. The price for my laptop reparation can be about the half of its primary price. We suppose that it is absolutely useless! The model of my old laptop is out-of-date. That is why it is more reasonable to buy a new laptop model. The informational technologies cannot stop you from using them to the max. Your device can be sold for details without any efforts. Everything is safe and confident!