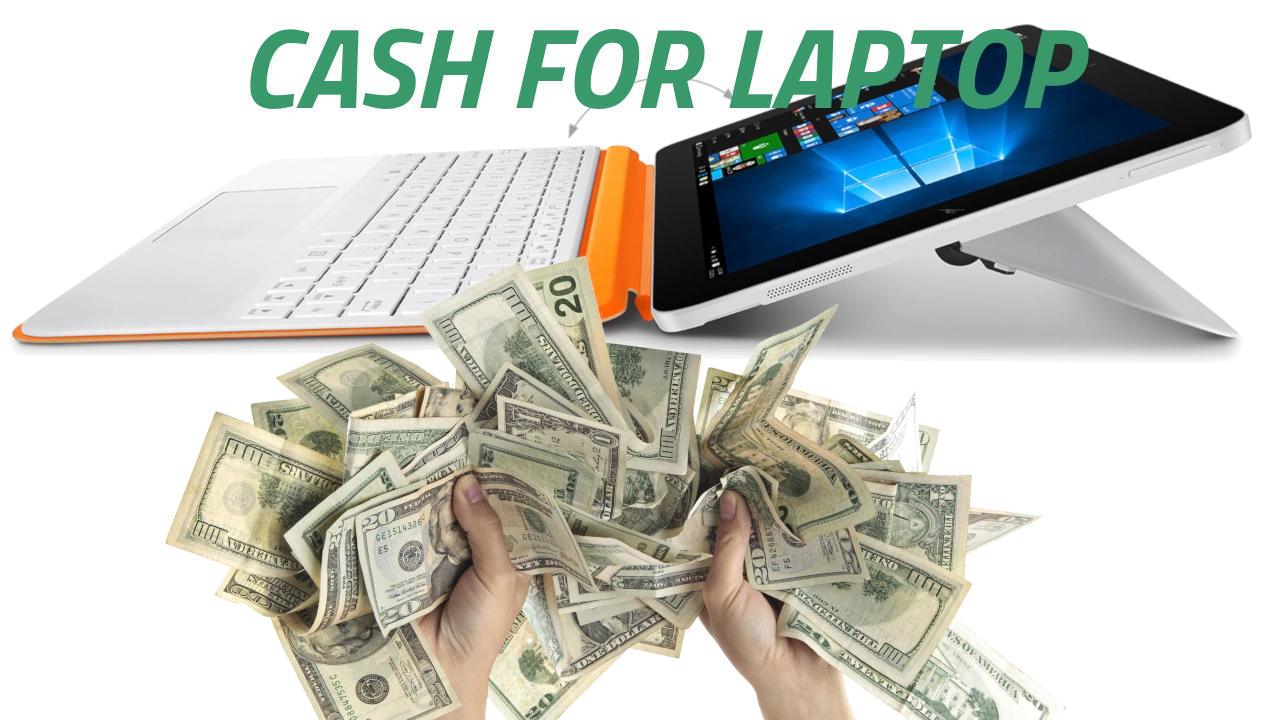 How to get cash for laptop:
Check video bellow for how to cash CyberPowerPC Tracer III 15Z slim laptop, see full video-clip with step by step guidelines:
Prepare your laptop before cashing it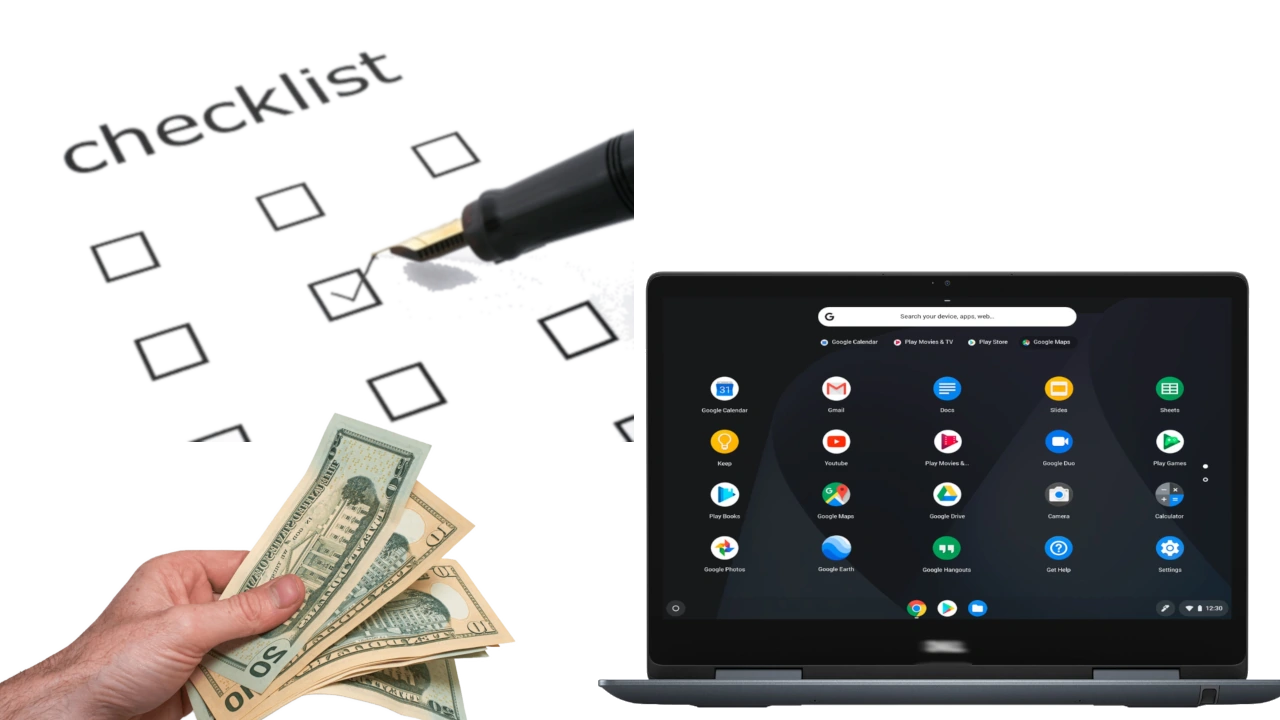 Visually inspect your laptop - it's very important to identify the cosmetic condition of your laptop. Look for cracks, dents and debris. Make sure to have a good lighting when doing inspections by eyes. Also, check for broken plastic parts such as touch-pad or CPU fan grills
Clean up and prepare your laptop for sale - Use compressed air cans if you have to cleanup the dust from the inside of laptop parts. Cleanup the LCD screen with lint-free wipes. Don't forget to remove custom stickers and labels
Backup private files and documents - Make sure to remove your private photos, videos and other sensitive documents form the Hard or Solid Disk Drive of your laptop. Also make sure you don't have the second drive hidden somewhere in the system. Use an external USB storage or some cloud services such as DropBox, Google Drive etc.
The next step is to clean your laptop's file system - Once you done backing up your personal files, remove everything (all files) from your laptop that are not system related. The best way is to reset it to the factory defaults. If you use Microsoft Windows, Mac or Linux machines. There are integrated in the system reset/restore procedure which is very easy to use.
Inventorize your laptop accessories and addons - If you bought your laptop from the legit store most likely you have the box that came with it with cables and other accessories. Make sure to include all of the default accessories with your laptop sale. Note that for instance "laptop docking station" doesn't need to be in the default setup unless your are planning to use it for bringing more potential buyers with extra items.
Research the specs and measurements of the laptop - for the proper and true listing you will need to research the your laptop manufactures website for your particular laptop model. Also specify the modifications and upgrades that has been applied since you owned the laptop
By this step your target laptop is ready - if you used all of the tips and recommendations above your laptop is ready for listing. Move onto the listing and price research
Is there good place in the Web to get cash for laptop?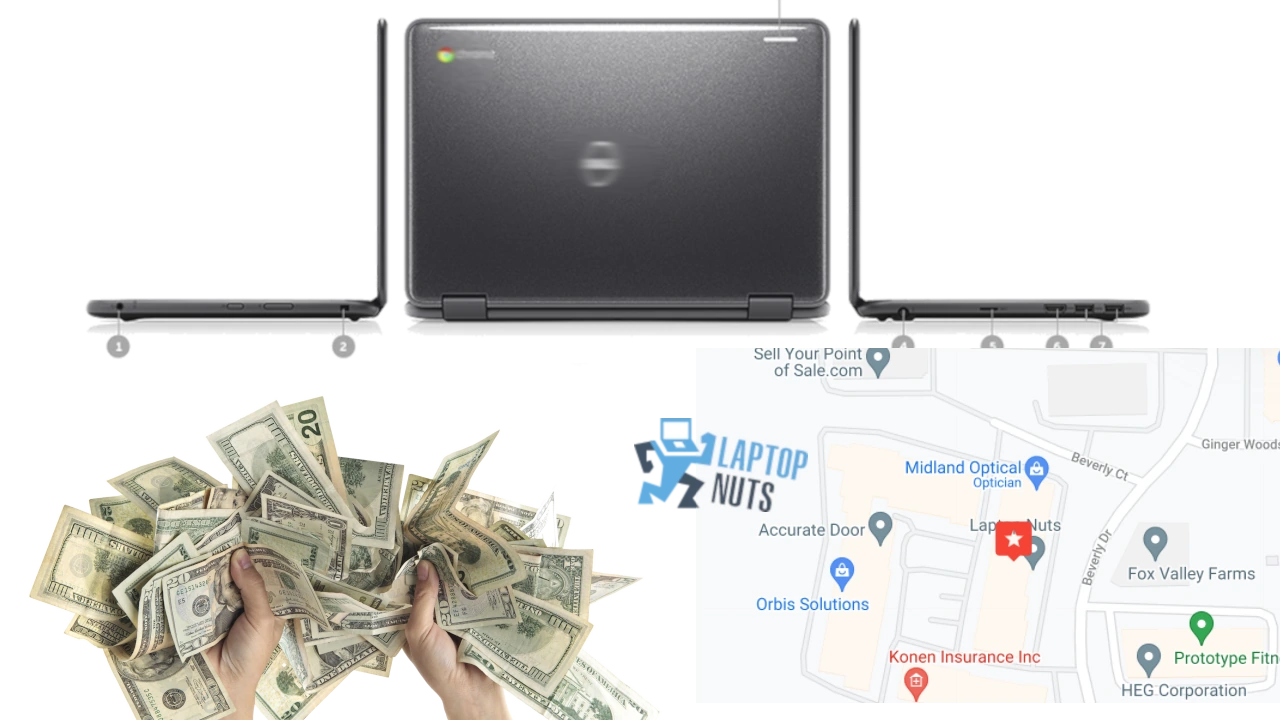 Suppose you got an old creepy looking laptop you want to cash in to buy something more useful and fancy, something like brand new MacBook or iPad. What steps will you take in the situation like this? You'll probably go online in order to find a proper source to get real cash for laptop, and that solution of yours will be absolutely fail-save. Actually these days it's surprisingly easy to sell used laptops on the Internet, as many companies specialize in buying used or unwanted gadgets for recycling.
In fact, there are three sure ways to get rid of the cloying gadgets:
visit specific forums dedicated to the discussions of craptronics owners pressing issues. This solution is almost the best for those guys who want to find right spot to sell their stuff in their native city;
get an Amazon or eBay account to put up your items for auction. Well... Dealing with huge eCommerce sources is bad idea for an average retailer, but if you want to get real money for your gizmo, you should stay away from tricky guys hanging around on Amazon, eBay and similar popular-but-not-always-fair web sources;
use the advantage of "recyclers", web agencies specializing in paying good money for used, broken or crashed (but not stolen!) hi-tech devices. Now, here's the variant you will like for sure as the main pro of those online services is their reliability. In other words, right answer to your "where can I sell my laptop for top price" question can be formulated as follows: there's no place in the whole Web like recycling services to cash in used gizmo with maximum efficiency!
Why people trust "rag-and-bone" sources?
What makes recycling websites so popular in thousands and thousands gadget owners, indeed? To put it short, there are only five main reasons that make people all over the world bring their junk to online dealers, working in places like LaptopNuts.com, and those reasons are:
willingness to buy almost any product you can offer. Yep, vast majority of modern online "rag-and-boners" are trusted buyers, ready to get any computer item whatever it's brand or condition. However, there's one thing you should always keep in mind: no stolen units allowed! Actually every item they get from customers those guys check it to make sure the stuff they are going to buy is absolutely legal. That's that;
paying good money for old junk. So, if you want to sell your old laptop, tablet, cellphone or TV game console, the only thing you need to do is shop around on various recycling services to make sure you will get a fair price for your device. After that you can easily trade it for cash within 24-48 hours. Yeah, it's that easy;
free shipping. As a rule, you shouldn't pay a dime for services provided by LN-like web sources including shipping. You got that right, you don't need to pay for a prepaid box to pack your junk-o-tronics;
providing high-level security and safety when it comes to your personal information. Moreover, some services even delete all specified data right after transaction is complete. It may sound kinda weird, indeed, but security in the cyber world is worth it's weight in gold, that's for sure;
taking a good care about environment. Every time you sell your unwanted or unused gadgets for recycling you contribute to Great Green Mission and save some green space for your kids. To put it otherwise, you still gotta toss out hi-tech garbage but from now on you got the chance to get rid of it in a smart and kinda profitable way! However, if your gizmo is too good to sell it for parts, you shouldn't worry to much about it's afterlife as some phones, tablets or crapbooks can find new owners somewhere in third world countries. Nuff said...
How does it work in most cases?
When you ask questions like this, it means you're just a few steps away from getting rid of used laptop and get some extra cash to buy yourself a new high-tech laptop. Well, if it is so, it's about time for you to learn more about the way most recycling web services work. Let's start from the very first point:
Find a service you'd like to deal with. Sorry, we can't help you with making decision, so we leave all the chose-to-not-lose job to you.
Right after you make your choice use the drop down menu to specify your laptop's brand and model to see how much can you get for it. As a rule 99,9% junk-buying websites provide easy-to-use search tools in order to save both your time and nerves. In some very specific cases you can specify your item's data within special text box.
Make some time to fill in the checkout form and provide general info about your computer's current condition. Don't worry, it won't take long! After the form is filled in, you can get free prepaid shipping label.
Pack your laptop and send it to address specified on the website. Don't forget to print out your shipping label, too! Be patient and prepare to wait for a day or two. You see, right after your package is received, specialist will need some time to check stuff they got from you to make sure all those points specified in your checkout form correspond to reality. No offense, folks, business is business...
After control checking is over, you can get your precious money. In most case you'll get it via PayPal or company's check. From now on you can think of new laptops you can buy!
And today you can easy get very good cash for laptop, which has become a very simple feat. You can sell your computer in parts, sell the whole unit to an acquaintance, or sell it online, using groups and websites on the web.
How to get cash at LaptopNuts?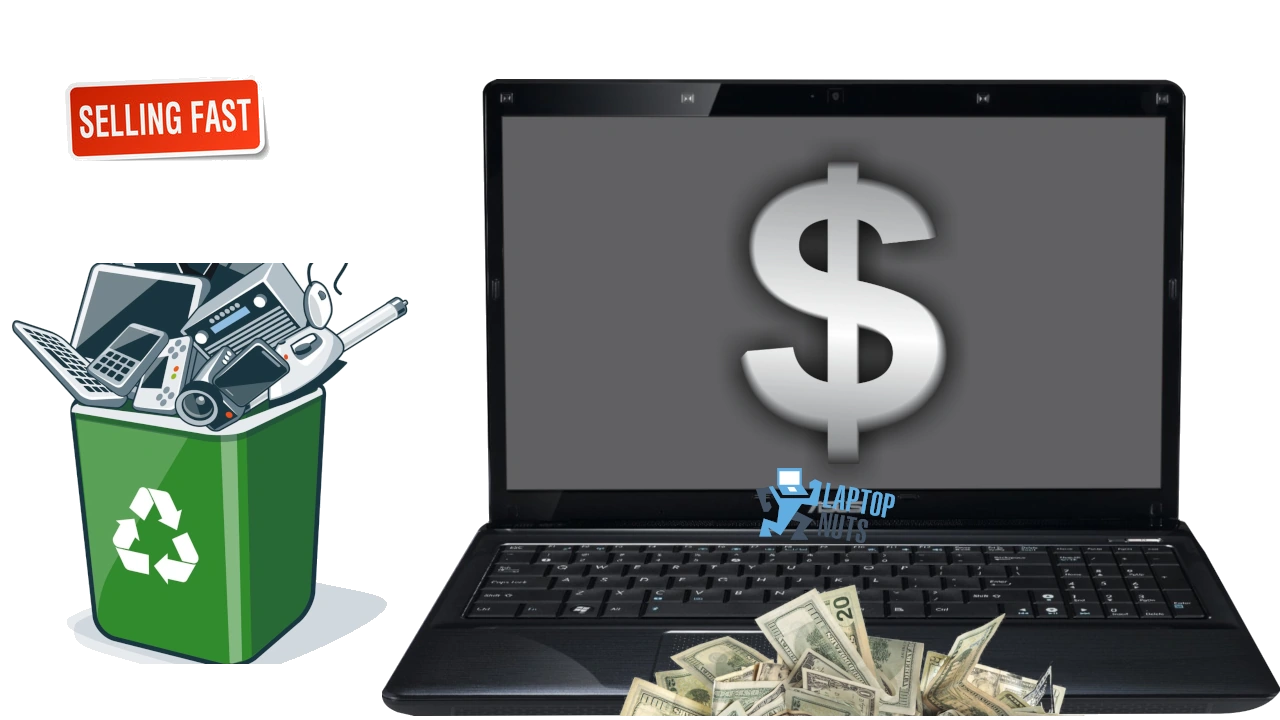 Go to the LaptopNuts landing page, and find the search or select menu for laptops in the database
Select in the laptop database your laptop model, and if you cant locate it use laptop search bar.
If you still didn't find the your laptop in the database through search, then you should submit a custom form for your laptop estimation.
At the second step you should identify your laptop computer's cosmetic condition and the possible defects that you know. Make sure to answer those to the best of your knowledge.
The next step is to check your cash offer and fill out the shipping form.
At the bottom of the form you will need to make chose on the shipping carrier (FedEx and UPS available) and the payment options (Check, Venmo, PayPal etc) to get your money.
After the quote is submitted you should see the link with instruction on how to print your label.
Put your laptop in the shipping box with the cushioning, stick the label and drop it off at the shipping carrier of your choice.
Use check status quote page, to the check the progress of your quote and the payment status
Usually within 2 days you should get paid to the payment method of your choice directly or with the company check through the USPS mail
Don't forget to leave the feedback experience, to let laptop sellers know how LaptopNuts did on your quote.
There are lots of services in the Web taking a good care about environment and buying potentially dangerous hi-tech trash for parts or proper recycling. Next time you'll think about the ways to get rid of your old "digi", don't hesitate to visit LaptopNuts.com to get the top price for your ex life companion as well as make our beautiful world greener a bit!