Mar 31, 2016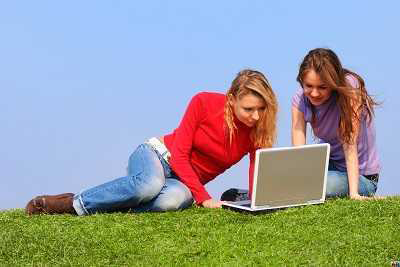 You should not forget that your laptop is a high-end technology, needed the attitude of care. Allowing for the fact that this technic is not cheap, it is necessary to keep in mind a couple of the simple tips. They can help you to keep your laptop out of danger.
Transportation
The laptop mobility is a main its advantage. Transportation can be dangerous for you laptop, as you may break your device, knock or crush it down. There is a risk to harm the matrix (it is very expensive, by the way), motherboard and other important details. That is why it is recommended to use the special laptop bags to make the transportation process safe. Driving a car, you should put your laptop back. The hard drive does not like shaking. There is one more advice for you to provide a safe transportation: do not be in a hurry to switch on your cold device in a warm place. It is dangerous for your electronics.
Watering
You can water your laptop at home, at work or on the way to somewhere. You can water it with everything: tea, water, lemonade. As a rule, all laptops are afraid of watering. All important details are closely situated. At the best case, you need to repair your laptop or renew a keyboard. As a rule, watered laptops need more serious reparation measures. That is why try to keep your water far from your device.
If you watered a laptop, the first thing you need is take the battery out. There is no sense to wait while it will be dry and clean - the problem is obviously bad. If you think that water entered the keyboard, there is no guarantee that it is the case. It is better to take your laptop to the nearest service center for checking. There is a sense to pay for prevention than for reparation.
Cooling system
The laptops are not a big machine. They usually have a poor and simple cooling system. It becomes weaker with the course of time. If you have a cooling problem it means that all your laptop details work at high temperatures. It is really harmful. To avoid this hot problem you need to send your laptop to the service center for cleaning from time to time. It helps to avoid the serious problems in future.
Short circuit
If you noticed a strange abnormal noise inside of your laptop, it is recommended to take the battery out and send your device to the service center.
Loops
If you use your laptop as a desktop computer, there is no need to close it every time you have to do something else.
Laptop Monitor
Be careful. Opening or shutting your laptop monitor, try not to hold it by the corner. It causes the monitor changes. Do not put the small parts of something on the laptop keyboard.
All these measures cannot stop your laptop from being overused one day. If your laptop is seriously broken, the price for its reparation can be too high. You need to contact us! LaptopNuts is ready to offer a list of interesting services: buying your laptop for cash, buying your laptop for details, laptop buyback service. If your device is fully dead, do not panic! We can buy your broken laptop for a couple of minutes. We buy used equipment of any condition, amount and completing units. Our experts make a price for your machine in the shortest time.
Be our partner!
According to the statistics, people change their laptops every second or third year of their working life. There is always a question "What to do with my used laptop?" The answer is very simple: be our partner! There is a new interesting offer for you, so called laptop buyback, when you will be offered a maximally high price for your machine.
There is a question "Why can you trust us?" Everything is also simple. Our company always takes care of our clients! There is a unique proposal for your attention - trade-in or laptop buyback. This service allows you to use your old device as a part payment for a new laptop. This buying system can help you to save your money and relieve you from further troubles.
What is trade-in?
Trade-in is a buying system, when your old laptop (working or non-working) becomes a part payment for your new device. Therefore, using our trade-in system, you pay for a laptop you like with a help of your old machine. As a rule, a problem of selling your used device is challenging. Everyone wants to sell used laptop before buy a new one. It is really profitable. You have no problems with your useless equipment any more. The main purpose of trade-in service is making you free from selling problems.
The next trade-in advantages are:
You can use your laptop as a payment measure.
You can save your money.
You can save your time for searching a good reliable partner or proposal.
You can have a fast and profitable deal.
The main trade-in stages are:
Choose a new laptop first;
Contact us;
Take your laptop to our company. There is always an opportunity to use our free online service to make a previous price for your device;
Out expert checks your laptop and make a full price of it. The procedure takes about 10-15 minutes;
Make agree a size of your additional payment;
You are a happy owner of a new shiny laptop.
You can change your broken device into a new working machine, cooler and more powerful. Laptop Nuts works all over the country!
What makes a price of your old laptop? Our experienced managers can help you to make a true price of it according to your laptop age, working condition and all available defects. Do you want to be modern and have the best equipment for work and leisure? You need to contact us. We are experts in selling-buying business. We can buy your useless laptop for the best price in the country. Let us make you happy!