Apr 22, 2016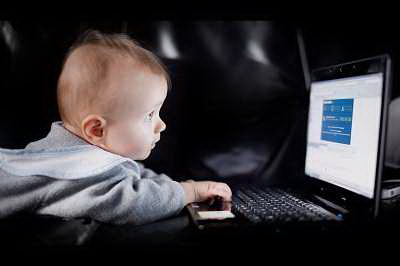 New technologies
Modern technology usually offers us the most updated gadgets with the variety of useful and even useless options that are meant to make our lives easier. For example, have you ever heard about special bracelet that can help you control your computer with a single gesture? Yes, this is a Myo armband that is able to read your muscle activity and by means of it you can skip tracks, to pause and play the music and video and perform other actions. This is the reality of the twenty first century.
Another incredible innovation of modern technicians is Seek Thermal XR Camera. It is very small and you can attach it to your smart-phone. It gives you "a supernatural ability" to see thermal image of everything that surrounds you. This is like watching some fancy blockbuster with some cool actor starring. Of course, this gadget is not cheap (about $300), but you can use it to secure your house from thieves, bugs and stroke animals.
These are only two striking things that seem impossible until you use it. Talking about computer science we can see that the Pc's, laptops and tablets, released by different companies are "stuffed" with many interesting options as well. Manufacturers compete in creating the best computer for gamers with the best graphics performance that can be upgraded. Also they find better solutions for screens and hard drives – do everything possible to increase abilities of their products.
The proposition is not left without demand. Young people prefer changing their gadgets nearly each year. They sell or throw away outdated units and buy new ones to be able to play new games with better graphics and options. Such upgraded devices usually cost a fortune and you will never find even used laptops of this generation under $200; their price is much higher.
Who needs used laptops under 200?
 Let's turn back to average people that are not possessed by games of the new generation. Yes, such people exist. They use their computers to work, to find information on the Internet and to chat with friends on a Facebook. In this case, they don't need all that unbelievable innovations in their devices and don't have to buy such expensive laptops and tablets. There are also parents that don't like the idea of buying brand new models over $1000 to their kids. Some older people may need laptop only because of Skype to chat with their adult children, who live far away. If you belong to one of these groups and all you want from your gadget is Internet access and typing abilities; and if beside it you have limited budget, then your best solution is to buy one of new or used laptops under 200.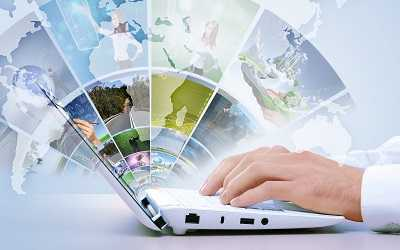 Cheap laptops with good abilities
Such device must not be necessary 20 years old, huge and with a low memory. There are many good things that you can buy for this price. Outdated laptops that were produced few years ago already have good screens, hard drives and other options. You can watch video; listen to music, to work with documents and surf the Internet. Let's review some of new and used laptops under 200 that you can find in most online stores.
HP Stream 11 Laptop

. This is a portable electronic device that will serve for a long time for students. The most attractive thing about it is presence of an Office 365 subscription that costs near $60 while the laptop itself costs $180. It has a long-lasting battery, loud speakers and quite good-looking design.

Asus Chromebook. This model costs a little bit more than 200. Actually, you will have to add only around $20, but it is worthy to buy this laptop. First think that appeals customers with the low budget is fancy design – silver and black colors, matte-black lid and plastic keys. It looks really nice. This gadget has 2GB of memory and 16GB of on-board storage. This is enough for taking notes and performing different assignments. It also has Wi-Fi.
AsusEeeBook X205TA-DH0. This one will be perfect if you need it to work long without a charge. This device has a good battery life and loud speakers. In some reviews it is called the best low-price laptop that can be found. It costs near $200 and beside other advantages has a solid 11-inch screen.
Dell Latitude E6400. You can get the used laptop from the well-known brand for a $120. A brand new one will cost much more. It works on a high speed, has good memory and excellent battery life. It looks very smart and business-like. Probably, this is one of the best used laptops you can buy under 200. Just find a proper online store. For serious people, who don't like to waste their time playing games, this is a perfect choice.
Acer CB3-111-C670 11.6" Chromebook. This is one of the most popular products of Acer Company. By means of the Google's Chrome OS it is lightning fast and works perfectly. In needs only 7 seconds to boot up and his new battery can stay charged around 8 hours. If you need to take your laptop out to job or to your studies, it will suit you. And, of course, a chance to get it for $170 must make this Cromebook even more attractive.
Lenovo N21 Chromebook. You can buy it for $200. This is a solid unit that looks really smart with his black surface. It has dual speakers and the processor that is suitable for students and office workers. Like all previous models Lenovo N21 Chromebook has a long battery life (around 9.5 hours if new) that is very comfortable for taking it outside. The keyboard of this device is water resistant and this fact will make happy everyone, who likes to drink coffee, working on the computer. Besides, it has soft keys that make the typing easier.
Not all people can afford expensive laptops of the famous brands. Someone may not want to buy brand new unit to take it everywhere with danger to scratch or break it. There are also parents that are looking for cheap device for their little kids, who don't know how to use it yet. In all these cases the best option is to find new or used laptops under 200 that will serve you long and successfully. If you think that this is impossible, just read this article once more and search for more options for you or your family on the Internet and you will definitely find your best device.