Aug 31, 2019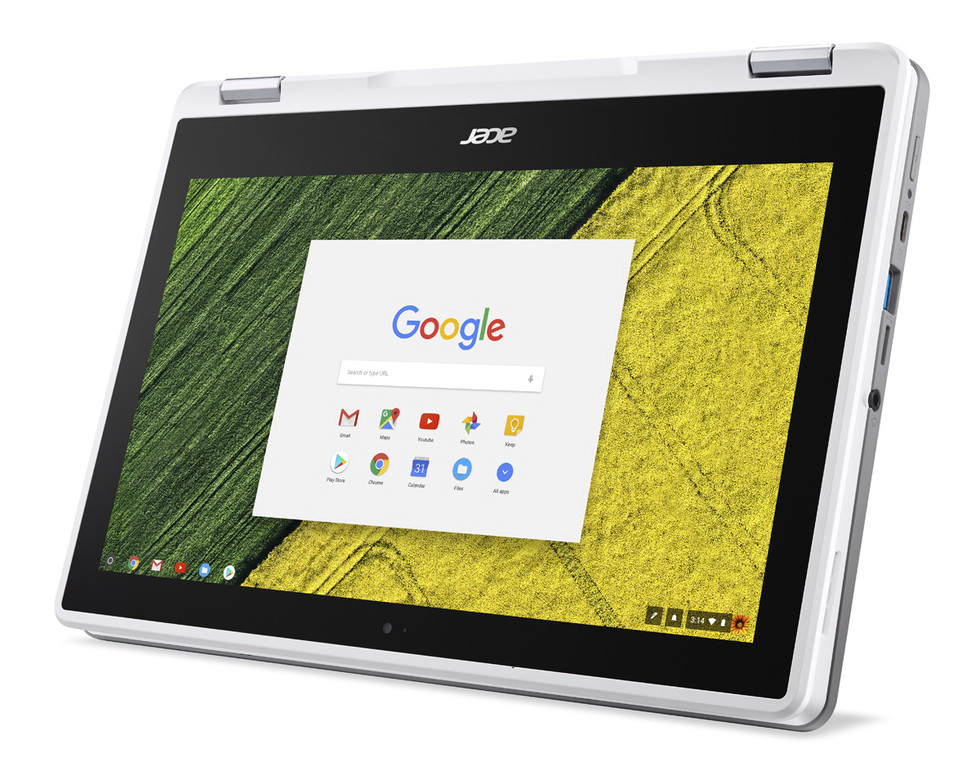 Laptops for Home and Business: Differences and Characteristics
If you need a laptop for home and business, choose it carefully. There is a difference between them. As a rule, laptops for home are inexpensive and plentiful. But business class laptops offer features that generally cannot be found in the home-use notebooks. Extended warranties, durable designs and conservative styling are hallmarks of business level machines. Initial costs for these features and extended service plans mean that business laptops usually cost more than laptops for home. So, let's find out what is the difference between laptops for home and business when comparing them by main meaningful characteristics.
Hardware Components
You will find a lot of the same hardware components used in business and home laptops. Solid state hard drives are an option for some business laptops. These hard drives don't have the moving components found in regular spinning drives and therefore hold up to accidental drops much better. Other hardware features that are necessary for business laptops are a webcam for videoconferencing, lots of USB ports for using external devices and even a biometric fingerprint reader for security. Many business laptops include a built-in 3G modem for cellular broadband. This feature keeps a business worker online no matter where she is on the road. So, as you can see, business laptops are more various in features than laptops you need for home use.
Durability
Business laptops are designed to handle the rigors of the road. Often this means the laptops are built with more metal in the case compared with a consumer laptop's use of plastic. It's because you often take them away for a business meeting and conferences. Shock resistant features and semi-ruggedized designs help protect business laptops from short drops and demanding use. Components that include keyboards and switches are built to hold up to extensive use over time while resisting accidental spills.
Style
Many home-use laptops are available with bright colors, light up keyboards and eye catching designs. Business laptops are stylish and strict. This helps them blend into any business setting and lends a professional look to the laptop user. Still, not all business laptops are just sober black colors. The recent trend toward a more casual workplace has meant more color and design options for business laptop users.
Software
Consumer or home-use laptops are known for lots of pre-loaded extraneous software. Business buyers don't want to deal with cleaning unneeded software off of a laptop, so manufacturers offer systems that include desired software like the business editions of popular operating systems and office productivity packages without unwanted extras like game demos and trial offers. As a result business grade security software is another key component. And business laptop users need to protect their valuable information permanently!
BEST LAPTOPS FOR HOME
There are many laptops on the market available for regular home use. These machines are predicted to surf the net, play games, watch movies, writing and reading. When buying a home-use laptop, decide on a budget and then pick a good manufacturer, such as Acer, Dell, Lenovo, HP, Asus and so on. Consider the screen size, the storage, the battery life, the graphics, the processor or chipset and its performance, the connectivity, the keyboard, the form or design, screen resolution and other specifications to decide which one suits you best. Here are 2 popular home-use laptops people used to buy in 2019.
This Acer Chromebook is powered by the Intel Core M3-6Y30 clocking at a speed of 0.9 GHz, a Skylake 6th gen processor having 2 cores and 4 threads with 4 MB of cache. The speed can be boosted to a maximum of 2.2 GHz. The RAM is 4 GB LPDDR3, which is enough for tasks at home. If the laptop technical characteristics mean nothing for you, keep in mind that this machine is a perfect variant for those who want a good user experience to accomplish mainstream tasks efficiently, at a reasonable price. Those who want a functional, sturdy, versatile and good-looking laptop for productivity as well as tasks like watching movies or playing games. The price starts from $300.
It comes in a slim and good looking chassis made of carbon fiber and magnesium, with a great keyboard and excellent HDR display. The Lenovo ThinkPad is powered by a Core i7-7500U clocking at a speed of 2.7 GHz, which can be boosted to a maximum of 3.5 GHz, with 4 MB of cache. The laptop runs on the Windows 10 Pro 64 operating system. It has a RAM of 16 GB and a hard drive size of 512 GB. There is an integrated graphics card-the Intel HD Graphics 620. It is a perfect variant for those who want a good HDR display and a good battery life in an attractive and lightweight design. Sure enough, this is a luxury variant of a home-use laptop!
BEST LAPTOPS FOR BUSINESS
In the business world the work should be done on time. That fact that your laptop is out of the order is not an excuse. Business laptops need to be light enough to easily take to meetings and conferences across the country (or around the world), while also performing under pressure and maintaining battery life. The last thing you want is your laptop dying in the middle of an important presentation or meeting. Here are two top-rated business laptops that have solid performance and productivity with a long and reliable battery life.
Why pick Dell? The Dell XPS 15 2-in-1 is one of the
best laptops
for getting serious work done in a business and office environment. The storage is 512GB PCIe SSD and memory is 8GB/16GB. Other features that are important for business work are: four USB-C ports (two Thunderbolt 3, two USB-C), micro SD slot, FHD 1920 x 1080 touch screen, Intel Core i5-8305G, Radeon RX Vega M GL Graphics with 4GB HMB2 Graphics Memory. The start price is about $1 500.
With hardly any trade-offs in design, the powerful Lenovo ThinkPad X1 Carbon has a whopping 15.5 hours of battery. The storage is 256GB PCIe SSD, memory: 8GB/16GB. Also, the laptop can boast having two USB 3.0, two USB-C (Thunderbolt 3), HDMI port, micro SD slot, 14-inch 2560 x 1440 pixels IPS anti-glare touchscreen display, Intel Core i5-8350U, Intel HD Graphics 620.
As you can see there is a difference between laptops for home and business. That's a bad idea to buy a home-use laptop in order to take it to your office when you need it. Home-use laptops are not that strong and resistant to damages.