Try to Sell Chromebook Online? Come and Learn How!
Are you trying to sell Chromebook online? Of course, you can tell about its advantages because you used it before. But, how can you make people buy your used device? Let's talks about Chromebooks and advantages.
Well, they're lighter, more portable, and generally have better battery life than their Windows or Mac counterparts. These are notebooks for students, professionals, and anyone else who needs a laptop designed to spend more time on the go than at a desk. The low price tags are the most attractive draw, however, as Chromebooks often sell for hundreds less than Windows counterparts.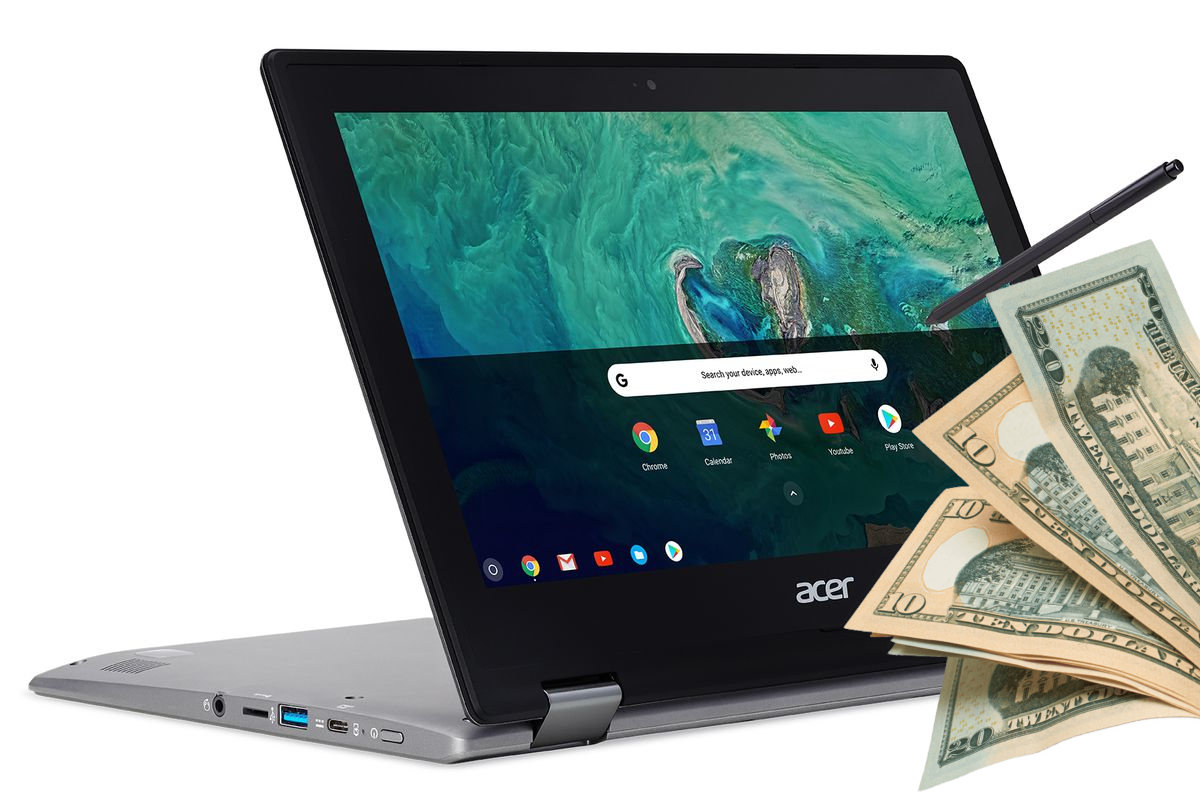 All big and respectable manufacturers offer their own spin on the Chromebook, and the market has never been more crowded. There's a lot of options available that look similar at a glance, so it is time to narrowed things down for you to pick TOP 3 the best Chromebooks in 2018.
Who's it for: Students, professionals, and anyone in between.

How much will it cost: about $600
Why Samsung Chromebook Pro:
Between the powerful, efficient Intel Core M processor and the gorgeous 2,400 x 1600 display, the Samsung Chromebook Pro isn't just an impressive Chromebook. It's an impressive ultralight laptop.
Building on the legacy of the Chromebooks that came before, Samsung has elevated the design and capabilities of its latest offering, rolling in support for Google Play apps alongside a versatile touch-screen display and a stylus. Fold it back and it becomes an Android tablet, set it upright and it's a mobile workstation.
The Samsung Chromebook Pro is like a Swiss Army knife, capable of filling a variety of roles throughout your day. It's still a little expensive for a Chromebook, but it's well under what you'd pay for a comparable Windows 10 notebook - and it's certainly cheaper than its relatively comparable Google counterpart, the Pixelbook. Plus, Samsung now offers a version with a backlit keyboard, a feature missing from the initial launch of the laptop.
Acer Chromebook 15

Who's it for: Anyone who needs a full 15 inches of screen real estate on a budget.

How much will it cost: $200 to start, up to $400

Why Acer Chromebook 15:
The Acer Chromebook 15 is one of the only Chromebooks with a 15-inch display, making it a bit of a rarity. With a size and form factor closer to a 15-inch premium laptop than a budget-oriented netbook, the Acer Chromebook 15 delivers the same screen real estate as much higher-priced competitors.
Rather than feeling cramped when you have two windows side-by-side on one of the more svelte Chromebook offerings, the Acer Chromebook 15 is just big enough to allow you all the room you need to multitask. On top of that, the late-2017 model features a dual-core Intel Pentium N4200, which features increased multi-core performance to power multitasking without feeling any serious system lag.
The size of this laptop also gives you room to stretch out. Smaller Chromebooks are more portable, but they also can feel cramped, particularly if you're a large person with similarly large hands. It even has a decent keyboard and touchpad, and it can run for an age thanks to the sizable battery. That makes some of the problems - such as the slight audio distortion, the lack of dedicated video outputs, and the outdated design - a little bit easier to overlook. If size and power are what you are looking for in your Chromebook, Acer's Chromebook 15 is your best bet. Acer also has a new Chromebook Spin 15, a 2-in-1 version that starts at $450.
Asus Chromebook C202

How much will it cost: $200+

Why Asus Chromebook C202:
The Asus Chromebook C202 is one of the most inexpensive and durable notebooks on the market today. Designed from the ground up to withstand the rigors of educational use, the C202 isn't going to be winning any awards for speed or design, but it can handle bumps that would kill other computers.
This thing is built like a tank. With rubberized bumpers built into the chassis itself, it can withstand short drops and a nearly endless amount of jostling. This is the notebook for active students, or for teachers who might not want to risk a more expensive laptop in a perilous environment like a classroom.
The newest version is the C202SA, which you can get for as low as $200, packs an Intel Celeron N3060 processor, only two to four gigabytes of onboard memory, and 16GB of storage space. So, it's definitely not the fastest machine. In addition, the recently announced budget Chromebooks from Lenovo, as well as Acer's new Chromebook Tab 10, will bring some much-needed competition in this realm, but we haven't tested those out quite yet. For now, this notebook provides the essentials in a durable, shock-tested chassis that will likely outlast every other laptop in your household.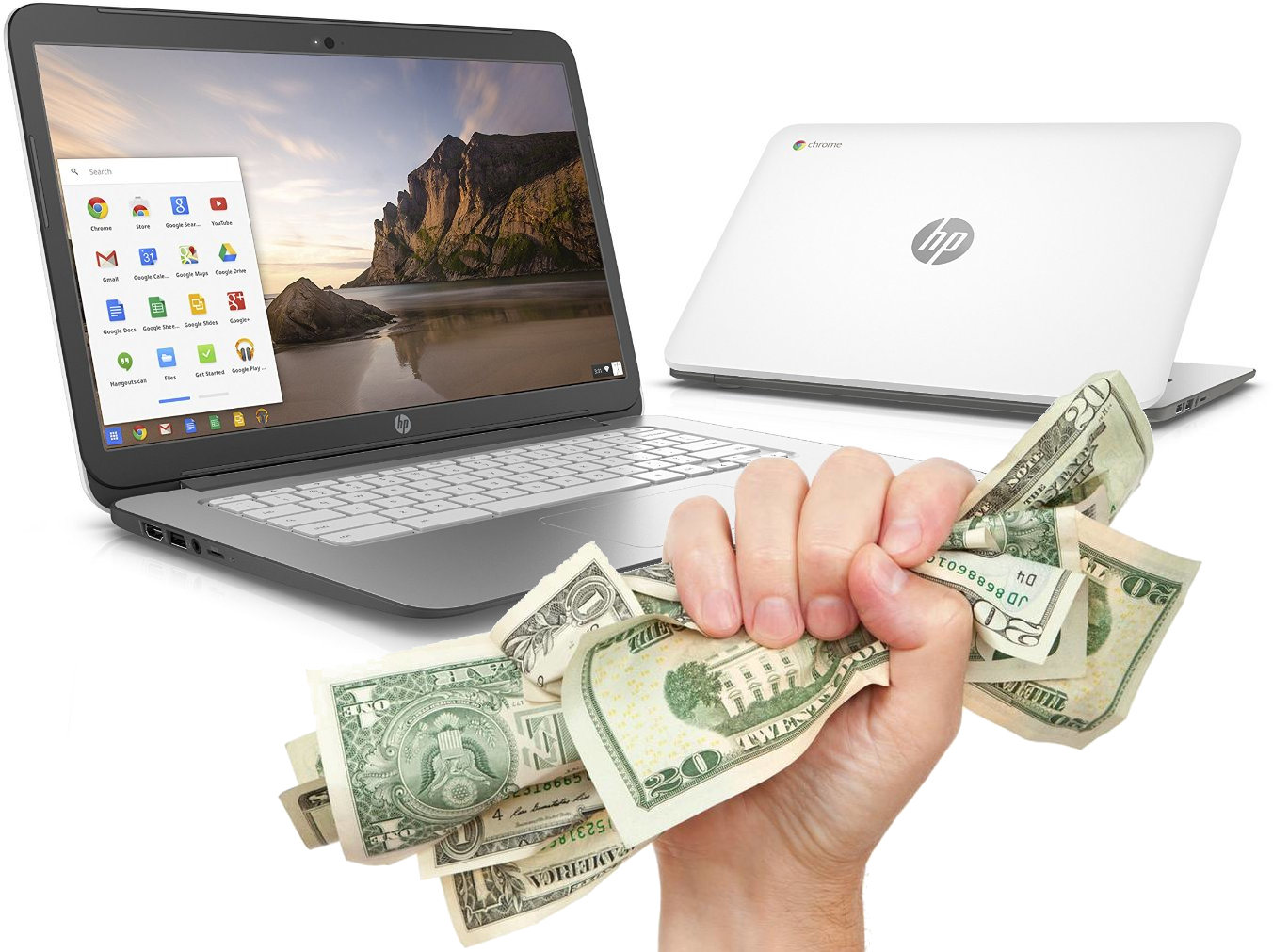 Still Want to Sell Chromebook Online?
How Does This All Work?
You need to find a good reliable online service as this is the easiest way to trade in your unwanted laptops, game consoles and other electronic items for instant cash.
Enter the website, find your item in the search box you see, send it to the company for free by post or courier, and once they've checked it over you'll be paid by Paypal, bank transfer or cheque.
Why Trade Chromebook for cash?
It's free to send your items! The company representative will check the value of your gadgets very quickly, and are equally renowned for making fast payments. In fact, you'll be counting your cash in no time. An easy way to make money from unwanted games, consoles and electronic gadgets that are cluttering up your home, you can bundle everything together and send it to the trade company to receive one convenient payment - without having to sell through multiple outlets.
It looks like fast and fair money!
Selling your Chromebook online is a great way to help the environment too, so you can relax in the knowledge your items are being recycled and reused in a responsible and sustainable way.