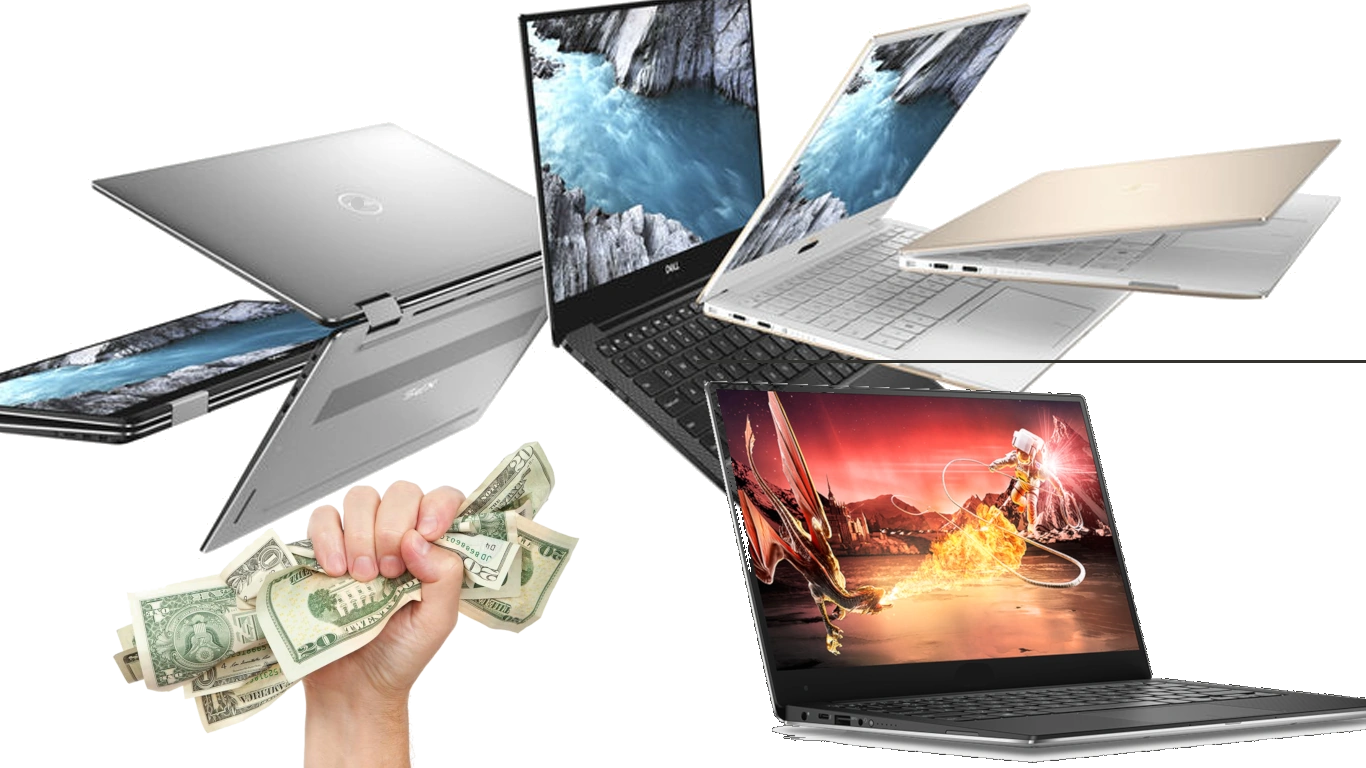 Are you completely satisfied with your laptop? It operates reliably and perfectly helps you in learning, work and gaming? Unfortunately, this will not continue endlessly. It will take some time, and your electronic assistant will become obsolete or fail. No doubt you will decide to acquire a new laptop. What then to do with the old device? May be, just put it in the pantry and forget about it? Or try to sell, to extract from it some benefit? If you decide to sell your laptop, you need to choose the way in which it can be done with maximum convenience, quickly and profitably.
So, you decided to buy laptop or iPhone for cheap, but the price for your desired laptop model is too high. Probably, you have bought a new laptop model and wonder, where you can sell it in Chicago. The bulletin board system can help you to sell everything on easy terms.
Maybe you decided not to sell old laptop and not spend time on the selling, just buy a new model. What then will be with an old laptop? Either it became lying on a shelf in the pantry, or will be thrown into a landfill. Both of these options are not something that can benefit the laptop owner and other people.
Prepare Your Laptop for Selling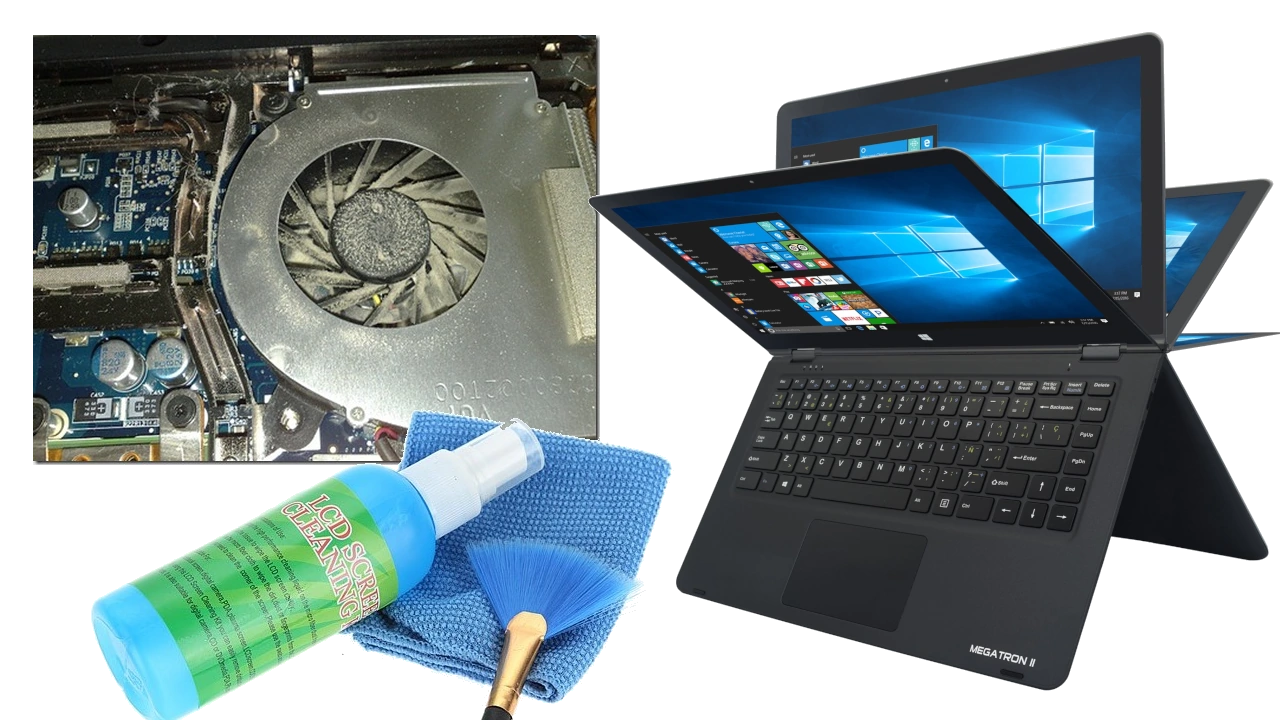 This is a very important aspect to consider before you even place your laptop to sell online. But, how do you prepare a laptop for selling?
Well, you need to make sure that your laptop is in good condition. Although it's used, it should still work properly. You may need to (and probably will) format it so that everything is erased from it and re-install the operative system and the basic programs (e.g. Google, Mozilla or any other browser, MS Office, music players, etc.). It's also important that it looks good. If you've taken good care of your laptop, it shouldn't have any major damage on the surface, preferably not even minor damages, because customers don't want that.
To judge the condition of your laptop, both, from a technical and aesthetic aspect, you should see it from a buyer's (customer's) perspective. Would you buy it the way it is? This goes for selling it in local second-hand shops, international marketplaces like Amazon and eBay, or a website like ours.
Things you should do to prepare your laptop for selling online.
Check the Screen/Display
While laptop is running. Click on the Start button, right-click on "Computer" and then click on "Properties". This process will display the information about the laptop's computer make and model, operating system, RAM specifications, and processor model.
When laptop is off. The display is the first thing the user notices, so it has to work great. So if you are selling a Touch Screen laptop you need to check if there are any dead pixels (if yes, in what amount and at which part of the screen), discolorations, or blemishes. If there are some marks from dirt or moisture, you should clean the screen with a special screen wipe. After cleaning it well, you should check if there are any scratches or tiny cracks that you haven't noticed before use.
Check the SSD/HDD disk drives
We recommend Windows CHKDSK Tool
You can use this tool to both check disk health and fix bad sectors and errors if possible. To use CHKDSK, open File Explorer, right-click on the drive you would like to check for errors, select "Properties," and click on the "Tools" tab. Press "Check."
The hard or solid disk (HDD/SSD) is a crucial technical factor that determines the data storage of the computer (in this case, your laptop). Without a properly working drive, your laptop won't be able to save any data, i.e. it's not going to work properly. That's why you have to check if it works as it should. For that, you need to test it with a program like HDD Scan, Seagate SeaTools, and similar tools that are avlaible for free.
Test the RAM (Computer memory)
There is few ways to do it right.
Click on the Windows Start menu and type in System Information. A list of search results pops up, among which is the System Information utility. Click on it. Scroll down to Installed Physical Memory (RAM) and see how much memory is installed on your computer.
Also. You can do that by using a special tool like the Windows memory diagnostic tool or Memtest. Of course, there are other tools you can use. Regardless of which one you go with, make sure it's reliable so that you can see the real condition of the laptop's memory.
Check and test wire connections & Ports
It is also important aspect to consider since people use the connections and ports for data transfer and to connect to the Internet respectively. Therefore, you need to check if they work properly. You need to test each of the above-mentioned connections by trying to connect your laptop to your home or office WiFi network. To check the USB, video, and audio ports , you need to use an external device, such as your smartphone or tablet, a USB cable, headphones (headset), and an HDMI cable.
Check and Test Laptop Battery Life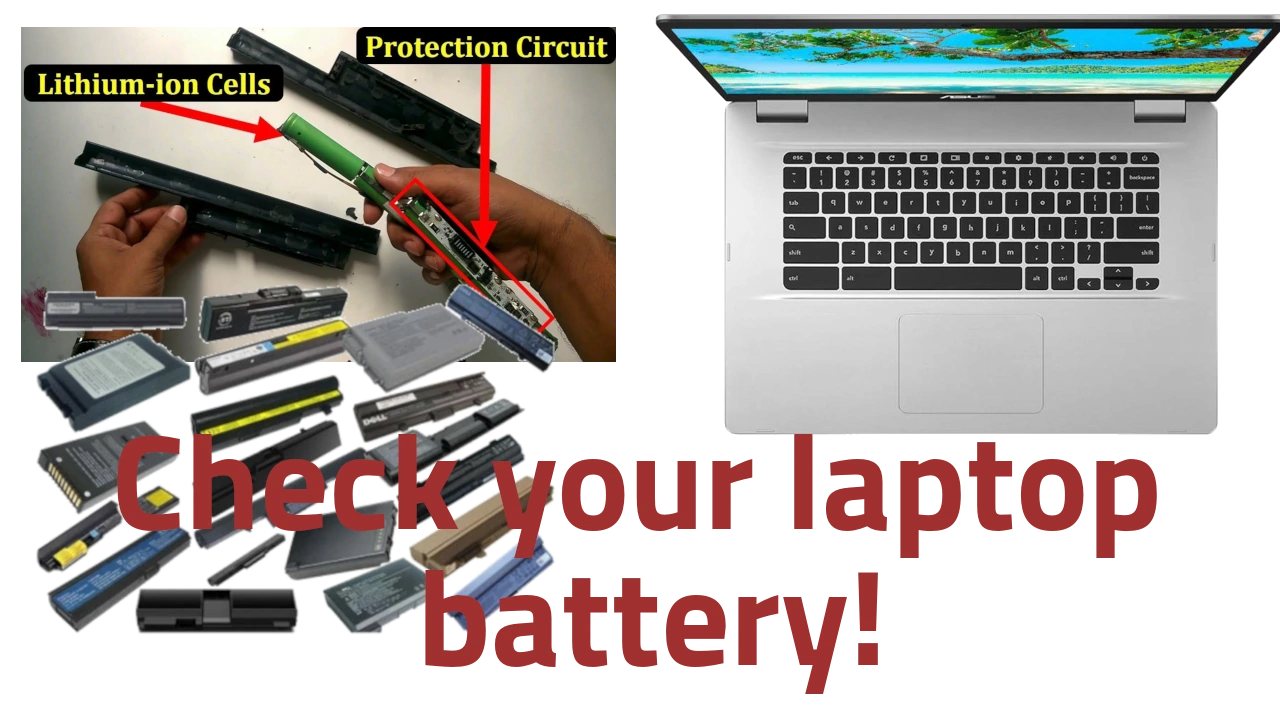 To check your battery health, you just have to use one simple command from the Windows Powershell terminal.
Click the Start menu on your laptop.
Search for PowerShell and then click on the PowerShell option that appears.
Once it appears, type the following command: powercfg /batteryreport.
Press Enter, which will generate a report that includes information on your battery health.
Search for the folder in your user accounts directory with the name: C:\Users[YourUsername] to access the report.
Note: Rather than searching for Powershell, you can opt to type "cmd" while pressing the Start button.
Press Ctrl + Shift + Enter to run it in administrator mode.
While in admin mode, type powercfg /batteryreport.
Hit Enter.
Go to Users\Your Username folder and look for the battery-report.html file to access the report.
Following either set of instructions above generates a report containing a ton of information on your laptop, including information about your battery health. This report will be an HTML file, so all you have to do is double-click it to view the contents.
You can find the information about your battery health by scrolling down on the report to the Battery Information section. This section will include subsections with information on Design Capacity, Full Charge Capacity, and Cycle Count.
Check and Test Laptop Charger
There is several ways to check your laptop charger. One of them is to plug it and see if it charging your laptop battery, if if does most likely it's in working condition.
The other most reliable way is to use multimeter. This type of test will require some basic skills and knowledge. Please refer to the video bellow for more details.
Backup sensitive data and factory reset your laptop
If you have had your laptop for a while and have been working on it as well, most likely you have a lot of sensitive data on it that you might want to backup for later use. Also remember, you must never sell your laptop without erasing all data from it.
If you not tech savvy your might want to consult some techy friend or check our local computer store for help. Otherwise here is the guidelines on how to backup and erase your personal data yourself.
If your laptop is windows based all of your personal data is stored in your user profile, and your data in the document folder. Use the zip packer to consolidate your "Document" folder into document.zip file. After that you can upload it to:
USB drive, use big capacity drives 16,32,64,128 GB usb stick drives
Google Drive. If you have enough capacity or your are power Google drive user, you can upload your zip file on the drive
Dropbox. Just as with Google drive, just upload the file on the Dropbox cloud, if you have an account
Microsoft OneDrive.
Apple iCloud>
One you done backing up your personal files, don't forget to reset your computer to the factory defaults
Windows:
Click the Start menu and select the gear icon in the lower left to open up the Settings window. You can also select the Settings app from the app list. Under Settings, click Update & Security > Recovery, then select Get started under Reset this PC.
You will have two options: You can either keep your personal files and only remove downloaded apps and settings, or you can wipe everything and start from scratch. Both choices will also give you additional settings to change. Select "Remove everything"
Check Microsoft website for full information: How to refresh, reset, or restore your PC
Apple Mac PC/Laptop
Here is the steps for Apple Computer factory reset. (Dont forget to to backup your computer and log out of your accounts, such as iCloud and iMessage, before doing so.)
Restart your computer: hold the power button > select Restart when it appears
While the computer restarts, hold down the 'Command' and 'R' keys
Once you see the Apple logo appear, release the 'Command and R keys'
When you see a Recovery Mode menu, select Disk Utility
Make sure the 'Macintosh HD' startup disk is highlighted in your Disk Utility window > select Erase
A pop-up window should appear. Change the Format to macOS Extended (Journaled) > select Erase again
Select Quit Disk Utility in the Disk Utilities menu.
A window will then appear giving you the option to reinstall macOS > select Install macOS
After the new macOS is installed, our computer has been successfully factory reset
Search and Find Good Place or Website to Sell Your Laptop
Since you got already by this section of the article, the question "where can i sell my laptop" not fully addressed yet. We will guide and help you find right place to sell/recycle your laptop online.
The one way is to type in Google, Bing or DuckDuckGo "where to get cash for my laptop" or "Where can I sell my laptop" and select the search results while researching each of the proposed websites. Most of the Search Engines proposed website will accept the second hand laptop computers in any conditions. There will be a lot of them that you can click on
The bad news is that not all of those websites (businesses) are that good and reliable. Yes, unfortunately, there are many crooked fraudulent outlets on the web, that would get your laptop without paying you for any cash value. Some vendors offer a very low price value. Therefore, you need to be very careful which website or business you select to do business with, make sure to check for legit ones. Check if chosen website has the BBB profile for instance or Google reviews.
Some of the best-known places are Amazon Trade-In, eBay, Facebook marketplace, Craigslist, and so on. But, not all of them will offer you the full price your device is worth because they mediate your sale and take a percentage for that. Or, they don't take care of your packaging and shipping.
Selling On eBay
eBay is your first helper from every corner of the world! This is a free platform, where you can place your notice for people from all over the world. To sell your used laptop it is enough to exercise the series of actions:
Log in on the website;
List laptop technical characteristics;
Add some pictures of your laptop;
Determine the shipping options for your sale, depending on the weight and cost of your laptop;
Decide how do you want to sell it. Options are action, buy it now or offer.
Submit the listing to eBay and wait to get offers;
It is widely recommended to learn the prices first. Then, you should write your selling notice. Do not worry; it is not a problem to find buyer for your cheap or expensive device. You can also sell your audio or video gadgets, used computers, refrigerators etc - you have a nice opportunity to buy or sell a lot of things, saving your money at that. Refer to Where Сan I Sell My Laptop In Chicago? for more details no how to sell your gadgets on eBay
Sell laptop on the Craigslist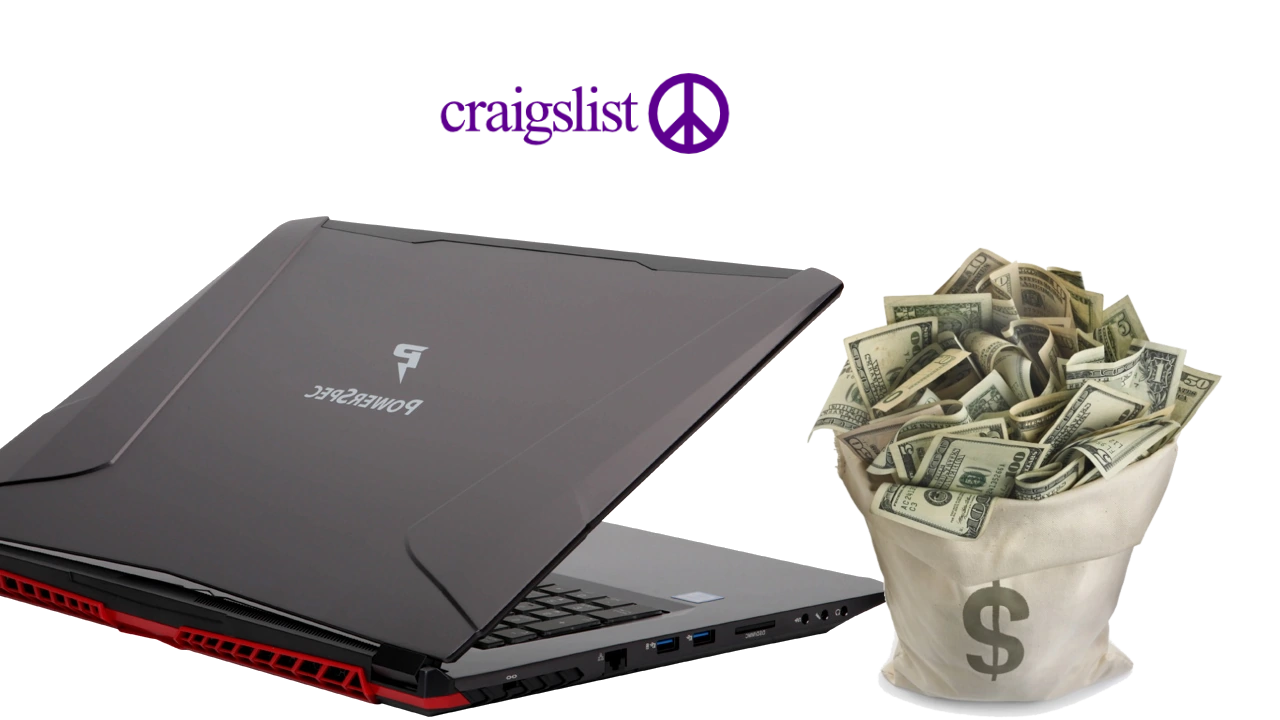 On Craigslist, presentation starts with a descriptive title of what you're selling and your asking price. Setting a $1 price to get people to look at your post isn't helpful. Also, select your location from the list of choices for your area. It often happens that potential buyers filter their searches based on location. In the description, be sure to provide lots of details about what you're selling, but don't just cut and paste a product description. If applicable, include the model number, color, condition, where you originally purchased it, and why you're selling it. The more details you provide, the less e-mails prospective buyers will have to send you to ask questions.
Craigslist is easy to use. For listing your gadget for selling, you have to:
Navigate to Craigslist. The website will automatically provide you with local classifieds that fit your location. However, if this is inaccurate, you can simply find your desired location in the column on the right side of the screen. You can also click on the city name in the top bar and type in the city you are seeking.
Once you have chosen your desired location, choose the Post to Classifieds option in the top left corner. You can also choose to sign into your account if you have an existing Craigslist profile or you can post your ad anonymously.
From here, you will see a page which asks you to choose a category for your post. Choosing an appropriate category makes it more likely that your post will be noticed.
Next, you will be taken to a page to choose a subcategory. Select the most appropriate option. This helps you more clearly define your ad so that it receives more attention.
Enter a title, body, postal code, and any other required information for your sale item. The information outlined in green is required to post your ad. Information that is outlined in black is optional for the seller.
After you enter the details for your ad, choose the Continue button.
A page will appear with a map. This allows you to provide location information. Here, you can offer your location information for buying purposes. You can do this by dragging the location marker to your location or entering your location into the provided boxes. Make your selection.
Click continue .Next, you will be sent to the Add Images page.
On the Add Images page, select the Add Image button. This will open the images stored on whatever device you are using.
Select your images. Your image should not be larger than 600 pixels wide and 450 pixels in height.
When finished, choose Done with Images. You will see the final page in the Craigslist post process. Here, you will review your ad to see how it will appear to other Craigslist users.
If you need to make changes, select edit post, edit location, or edit images respectively to make any modifications.
Once you have made any final edits and like the appearance of your Craigslist sale post, choose the Publish button. A confirmation email will be sent to the email address you specified.
When you receive the confirmation email, open and select the link to publish your Craigslist sale post.
You can find the full article at Dummies, sell on Craigslist
In order to sell your notebook fast and for top dollar, figure out the right price. One way is to see what similar notebooks are selling for on eBay or even right here on Craigslist by searching completed auctions. You may simply use advanced search option. You should think twice. If you want to get a good profit, you should put the price higher. But from the other said, this is a chance not to sell your laptop at all. When in doubt state your price and say OBO which means "or best offer".
Refer to full article Getting cash for laptop on craigslist
Cashing gadgets at Our website
Still not sure where to get the best price for your laptop on all mention above website options? Then, I would say the best place where I can sell my laptop is to sell it to LaptopNuts! We buy laptops in good and not very good broken conditions, we will pay you a good value price!
There is no need for middle man services that would charge you for services, and no need of buyers who aren't very honest and serious, in the best case they may return your device since it might not what they expected to get. And in the other case they would not event bother with return, by simple make it your problem. We at LaptopNuts don't have high expectations! We will just want to help with your device to get the best value for it.
Sell on Amazon Trade-In
Another option for your old laptop is Amazon Trade-In. It is a nice platform to sell your laptop if it's in its original unmodified condition. Which means is that it's not upgraded, downgraded or modified in any way. If you have modified it in any kind of way, this platform isn't the right choice for you. The Amazon requires the items being sold on it's platform to match the original product listing that's before the ownership of the gadgets.
Amazon Trade-In program is one of the best choices out there if you want to trade your old items like books, videos, electronics, and other items for gift cards. These options include:
Mobile phones
Cameras
Laptops and Tablets
Gaming equipment
Games and DVDs
Books
Initially, there was no requirement to verify the condition of the product. Recently, Amazon introduced a way to check the product and verify the product and offer trade-in value. This is rewarding for the users who trade quality products.
How to sell with Amazon Trade-in
Go to the Amazon Trade-In. 
You can find the list of eligible products in the store. If you did not find the product for which you are looking, click on Find more items.
Select the items of your choice and choose your item condition. 
Fill the other details before submitting the Trade-In. 
Amazon provides you with shipping information which you print and attach to the package.
Before shipping the product, you need to ensure that your personal information on the device is backed up. Amazon destroys the data on the device upon the acceptance of the item to ensure customer-privacy.
Selling on your own
If you've got extra time in your life to spend on selling online while doing so yourself, here's help and tips on what you have to do, to be successful:
Make descriptive and catchy headlines for your laptop listing

Think of a simple, descriptive, and interesting heading that will attract more potential, but not very long. If you want to be sure your product reaches all the ones interested in buying old used laptop, use the most poplar searched words (keywords) related to your product or at least it's details. Check out other similar listings to find out which are most viewed and ranked. Also research online for what people are most looking for. For instance search something as simple as "second-hand laptop" or "used laptop" and see which keywords will show at the top of the search results.

The headline must include the product name with catchy short description also known as main keywords, while fascinating good reason to buy it from you. Say, you are selling Dell laptop, the good example headline is "Dell Inspiron 17-inch Screen Laptop with Free Fast Shipping".

Write Very Good Full Product Description

Once you are done with headline, it's time to write full product description. The potential buyers looking for your personal description of the laptop, that is why simply copying laptop manufacturer description just doesn't cut it!

Also it's very important to be honest about your product, no tricks of double speech. There is no reason for duplicate information that can be found online. Be very straight about its aesthetic look, features, or cosmetic conditions. Most of the times once sold on arrival if the description is not what is in the box will ask for a refund, or will give you or your store bad review. Which is one time deal for you if you planning to use online selling services again, in future

Be sure to mention any flaws, even if they're just cosmetic. And include info about anything extra that comes with the device, like charging cables.

If you're selling a device that's broken, then take a second to consider who would buy it from you. Maybe someone will use it for parts, or maybe they'll try to fix it. You need to include additional info that might be important to these buyers. Detail if anything's missing, if the device makes any noises, or if it turns on at all.

Remember! Above all else, you need to follow the golden rule of resellers. Don't lie, and don't guess.

Take Good Detailed Photos of Your Laptop

That is something that you can't sell these days anything without. You have to be as specific as you can. But, you don't need to take a million different pictures; just make sure that all of your bases are covered. Turn the device's display on (if it works) and get a good mix of wide shots and close-ups. Take pictures of any areas that are scuffed or damaged, and be sure that the product isn't obscured by anything like a phone case. Remember, potential buyers shouldn't have to ask you any questions.

If anything extra is included with the laptop that you're listing, then you want to show it in your pictures. These extra items will always add some extra value to whatever you're selling, and potential buyers need to see what they're buying. If say the cables are included, show the cables. Or if the retail packaging is included, show the packaging.

Shipping Methods

Very often the laptop shipping and handling is very important aspect of your sale. And if you don't explicitly specify the options or leave for after sale it will effect your listing and ability to sell quickly.

Most of the big online selling places (eBay, Shopify, Amazon etc) are have pre-made shipping setups, and most of the time you want to follow the standards or the listing website recommendations. Since they know better.

Once you decided on the shipping carrier options, time to decide if the shipping will be included in price or not. The most of the time offering "free shipping" is the good luring option for quicker sale, except of when you are selling on the action. Where the bid of your product might no worse the shipping.

Consider all of the above to come up with the best shipping option for your online laptop sale. See more details at Cold Truth About Laptop Recycling Trade-In

Figure Out a Good Price

It's most important part of your online sale. There are two ways to figure out a good price for your product. You can set a figure based on the retail price minus the amortization and time, or you can check how much money other people are making off of the same laptop products (same model and description)

Alternatively, if there's a bid option (most of time it will be an eBay), you can let buyers bid for your laptops. But, don't forget to set a reserved price, to prevent the situation when your shipping cost is more then the end sale. Best known rule of thumb is to set up a price that is more or less the same as that of other products. However, it's a fully depends on the condition of your old laptop, don't forget to consider that when setting the price.

If the laptop that you're selling has some blemishes, take a minute to look for already sold listings that have similar problems. This way, you can get a better idea of how much potential buyers are willing to pay for your damaged laptop.

After Sale, Shipping and Packing

Congrats, if you sold your laptop already and just about to finish the transaction. Now, you have to take care of few more details before you can collect cash and seal the deal.

Basically from here all you need to do is to safely ship your laptop to the end buyer. Assuming that your already know the shipping carrier you going to use whether it's UPS or FedEx, you still need to pack and ship your laptop.

Packing your laptop:

Ensure you place a screen protector on the laptop to prevent scratches
Place softly padded clothes or a padded laptop box.
Fix your laptop in the middle of the padded clothing.
Cover all sides from top to bottom with only soft items to ensure your system is cocooned.
Close the box lid and secure with packing tape. It is always a good idea to tape all open edges also. To make the box extra secure, re-tape the bottom of the box.
Drop off the box according to the chosen carrier

For more details on how to prepare and ship your laptop when selling online visit Shipping my laptop
A few tips when selling used laptop online
Protect your data and privacy

Don't sell your laptop that's full of personal photos and Google login information. That's not very good idea. Take a minute or two to format your laptop drives, before selling it. This is very easy step, and it gives you the opportunity to see if your computer is still working properly.

Show and present what you are selling

If you know Apple Inc, then you should understand what does mean to present your product to the world. Present your laptop like Apple does, and you will be successful in selling it. As mentioned before in this article take time to write great, not too long but descriptive (Full) product description with all the possible details about the device. Take a good quality photo pictures from all interesting angles. Use high resolution camera to make sure the best quality photos of your laptop. And lastly add the description to our photos as well, even if there some scuffs and marks give the potential buyer a full disclosure on what are you selling.

Set a good selling price for your laptop

Most likely your laptop is used also known as second-hand device, so consider that when pricing it. Be realistic when determining what it might worse. The best option would be to do the research online, this will help your determine how much similar laptops are worth on the market. But, you don't want to undersell while setting up very low price, especially if your laptop is in good working condition with all the peripherals functioning as intended. Just stick what the market price is, using your laptop specs to adjust it accordingly. Right price for the right sale!

Attract potential buyers with free shipping

If you want to attract more buyers when selling your laptop, if possible try to offer a free shipping with your listing. This should ensure people that you are serious about your product and more likely to buy it.
Why Sell Your laptop with us?
Hope this article fully covered the question "where can i sell my laptop" for you, with all the possible option and routes avlaible for your to sell laptop online. But, consider LaptopNuts as another option for your laptop recycling needs. Sell your laptop to us with the highest possible price on the second-hand laptop market
With us, you wont need to list, describe, research and take photo's of your laptop. No hustle or wasting time, just get the instant quote filled out and follow the directives.
LaptopNuts is very reliable laptop buyback business. We have been buying laptops, desktops, phones and other devices for years! We are reliable, fair and fast in evaluating once your laptop or other device comes to our warehouse shop.