Jun 24, 2016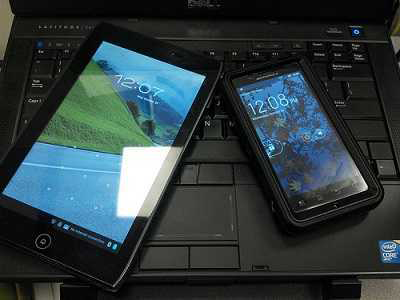 An increasingly big number of laptop users face the problem of changing their used and out-of-date equipment for new modern technic samples. It can happen that you are interested not only in recycling your laptop but trade-in your computer or renewing its component details one by one. What is really worth your attention is laptop recycling trade-in process.
If your laptop is seriously broken, the price of it is far more expensive than buying a new item. So, you have to contact to someone, who can help, offering a list of important services, such as used laptops buy-off, broken laptops buy-off and buying laptops by parts. If your laptop is hard to repair, stop panic and think big. Just take your chance to sell your broken laptop in the shortest time for an optimal price.
Statistics says
According to statistics, people change their laptops at least every two years. They have to buy new devices according to their work specific, life changes, financial standing. Thus, are you going to sell your used laptop? The question is more than obvious- yes. Never miss the opportunity of laptop recycling trade-in, getting the maximum affordable price for you gadget. Attention! You can easily sell your broken laptop and any other machine of any condition.
Changing strategy
If you still keep the laptop package, documents, disks and rest of other component elements – take care of them, as they are your chance to make the price for your laptop higher. Of course, your machine must be clean and well-prepared to be evaluated.
To change your old laptop into the new model, you should wait for 10 minutes to make professional price of it. It includes laptop technical condition, component parts, appearance. This is the start point to count on the final price for your old device, which is, actually, is the sale price for making the next deal - buying another one of the same dealer-company. Tis process is usually called a laptop recycling trade-in procedure.
It is not a problem to choose the next laptop variant for purchasing: visit the site of the company that you are going to trade-in. The choice is really wide!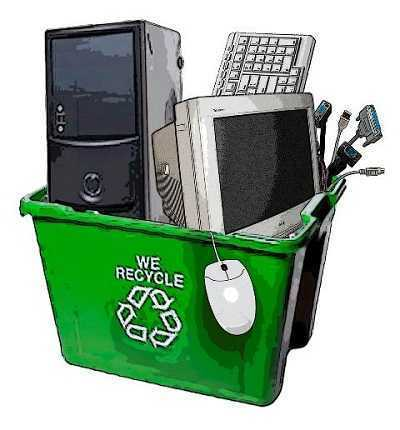 Prepare your laptop for recycling (box, charging, and documents).
Making price of your laptop by the professional experts of buy-off company.
Have you already chosen a new desired model instead of your used laptop? Maybe, you want to get cash for it and spend it in some other way - the choice is yours. Trade-in service spouses to have a guaranteed sale for buying another gadget. To make the situation clear, here is the trade-in example:
The client ventured upon a new step - laptop recycling trade-in. The point of the question was his old laptop Acer Aspire 5520G. It was out of order for the reason of defected video card and crashed corpus. If the client is ready to change this laptop for another model - the price of it will be, for example, 300USD. In case the client want to get cash - the price may be no more than 50-80USD. So, this is the sense of trade-in.
The client has a strong desire to buy HP G62 Gamer Edition, which costs about 800-1000USD. Finally, using trade-in service, he could save about 300USD, buying a modern gamer laptop instead of his old broken item.
Haste makes waste
Do not be in a hurry to call for help to the first available company - you can get into hot water, receiving nothing, but cheating and tricking. These are the most popular surprising situations that you can come into:
Proposed laptop model for trade can be the equal quality with your old laptop, thus, it is nondescript;
Wrong pricing of your laptop;
Failed deal or failed computer.
Try to ask your friends, relatives, colleagues to have contacts of the most reliable trade-in services. All you need to get is good price, minimum warranty, and technical support. If you want to get a successful trade-in, you should trust to no one, but professionals.
Trade-in questions
Can I sell my used laptop? I do not want using trade-in service?
Of course, you can! You can sell your used laptop for cash. Consider that fact: trade-in service is always more profitable than selling used laptop for cash. The price difference can be the half of the primary laptop price!
I want to use trade-in service. Can I change my used broken laptop for another used TOP-rate laptop?
Trade-in service gives an opportunity to use different machines with different statuses and working conditions: new or used. Nevertheless, just used laptops offer to get the maximum sale for trade-in.
Some words about buying used laptops
Definitely, laptop is an essential part of our modern life. Why do not you buy a used laptop? All laptops are mobile, compact and energy-independent machines. All these positive moments make laptops the most popular technic for today. The assortment of laptops, new and used, is as wide, as never before. So, it is not a problem to buy laptop model of your desire.
As a general rule, buying used laptop you want:
Save money. It is not a secret that used technic is much cheaper than new analogous of the same model. Nevertheless, it can be equally functional, as well.
Save time. The world is full of people, experienced laptop users, who do not really want to trade their used devices. They also have no desire to send it to service center for reparations. All they need is buying used gadgets for cheap with the purpose to use them to repair their old computers. They consider this decision as the most comfortable way out for saving their time and money. Anyway, laptop recycling trade-in services are popular!
So, stop sitting and thinking! Just appeal to one of the numerous trade-in companies to make a deal online. If your laptop is fully dead or defected, you can easily trade it or change for another working model for sale. You have also a chance to modernize your used laptop or buy accessories to make it stylish. This is the best compromise for solving your technic problems.