Jul 22, 2017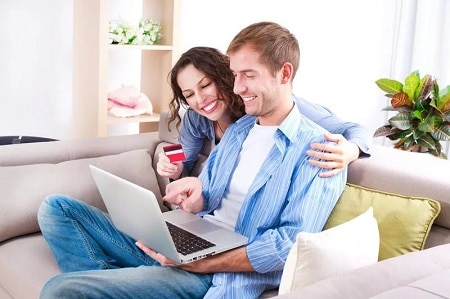 It often happens that you think of which way is better: to buy new laptop or continue repairing the old one. Of course, if reparation is cheap, you should try. There are also many cases when reparation is useless or pointless, sometimes more expensive than the price for laptop. If your laptop is more than 5 years, or you watered it and broke with different way, you can buy the new up-to-date machine than wasting money for reparation your old broken laptop. Ok, you can buy new laptop. What about your old or broken machine? You can make it to bring you money. So, you can use this money for buying something more innovative. This is what is called the wise shopping. It's time to find the easiest way to sell laptop online.
Internet Auctions and Specialized Companies as the Easiest Way to Sell Laptop Online
This is the easiest way to trade your technic. If you really need money and do not want to wait – act right now and right here! Just get the quote online to know the price that you can trade your laptop or send it for free diagnostics. The additional services are available if you need to copy and save your personal information in case your laptop was suddenly broken.
Reparation VS Selling
Selling your laptop to the service center is very convenient service to all clients. This is also a chance to sell you broken laptop for details that is also good for service center. They really need small laptop parts for reparations. This is also good for you as you have a chance to trade your laptop of different models, age and conditions.
What is more, the price for your laptop is adequate and real that is much better than the price for reparation. It is not a secret that the most of service centers try to take the price for reparation up for different reasons. The fact is that the older your laptop is, the higher the price for reparation must be.
You see, you do not have a need to make the storage of broken technic at home. If you have the old laptops or very old laptops or even technic that you did not use for years, you can take it and successfully sell. So, if you try to be up to date, you can easily sell your old friendly machine with the only one aim to pay for new model. Sometimes, you can get the half of the sum you need.
Finally, never afraid of wasting time. Internet services give you a lot of new opportunities to get quote, free shipping, online money or cash on your choice. If you worry that the price is too low or lower than you expected, you can refuse and stop dealing. That is why you have to use free online quote. This is a great opportunity to know the price, stop and decide. So, time to conclude. If you found the internet company or service center, whatever, you can trade with:
Laptops and netbooks that you do not use any more
Broken laptops and netbooks
Laptop details and component parts or defected gadgets.
This is the easiest way to sell laptop online.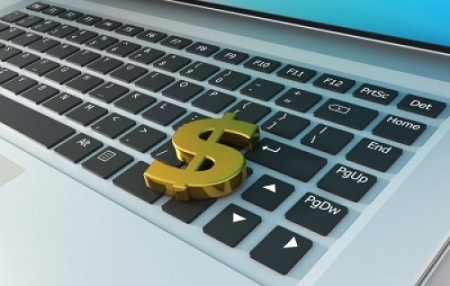 Are You Tired From eBay?
Of course, eBay, is considered to be the easiest way to sell laptop online if you want to put the price you like, the more the better. This is very popular favorable platform to trade technic and different kinds of goods with the help of your computer. Why not? You can earn money for financing of new purchases. Nevertheless, people try finding alternative to this popular platform. Why?
One of the biggest problems is the wide assortment. There are more and more sellers come to eBay every day. The eBay profit is 1 USD from the goods that are 50-200 USD and 2 USD for the goods that cost more than 200 USD. Of course, these payments seem to be small. Nevertheless, they are not good if you are going to sell more than 1 product.
There is another problem. As it was said before, the market for one or another kinds of goods is very wide and numerous. It is very difficult to trade your particular goods, competing with others. There are so many products and so many identical descriptions that you can be lost. Finally, the client oriented system is rather weak. You are given just no more than 80 symbols to write the feedback about one or another kind of deal. It is very little space to express all you want for or against your product.
Compromises to eBay: Slowly Traffic
Looking for alternative and the easiest way to sell laptop online, you probably face different problems. The first of them is slow traffic. It means that you will offer your products to less number of potential clients. So, the dealing period can take weeks or months. Meet the most popular alternative web platforms to trade technic:
ECrater offers a lot of free instruments to make your own i-shop. It is free! So, you can easily put the price you always dreamed about. You goods are controlled by the Google Market Search Marketplace that gives the latest information about your laptop to all potential clients.
Bonanza is something like the mix of eBay and Etsy. It looks like the online auction but not i-shop. This platform needs from you to be sociable to sell something.
One more alternative auction is uBid. It has the biggest choice of goods for sale: computers, TVs, different kinds of technic. Nevertheless, if you try to trade with uBid this is not a good variant for you as this platform is mostly used to trade technic in large quantity.
IOffer let you to buy goods for cheap and trade, making price lower of higher. The shops are integrated with the Google Analytics. It is convenient as you can follow you deals and goods with the help of key words. To protect clients, iOffer represents special rate diagram to compare your deals. Finally, this platform is free. You can put the price you like and trade with as many items as you have.