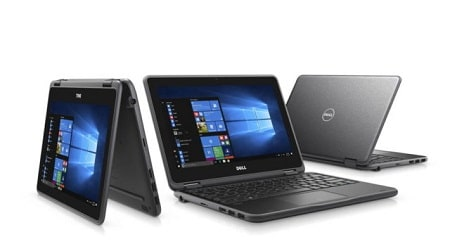 It is right time to compare Dell and HP laptops! If you are hunting for a new laptop, you have to come across these two popular brands, known as Hewlett Packard and Dell. Visiting different computer stores, except for Apple store, you will find Dell and HP dominating many displays. There are several reasons for their strong market presence. The information is also helpful if you are going to sell Dell laptop. You should know all its pluses and minuses from the professional point of view to make the right price, considering the fact that your laptop is used.
The both brands have excellent laptops with superb technology that is long lasting and stable. When you have to choose between Dell or HP, however, it is going to be a hard choice. Your choice of laptop should be based on your budget and specifications that you need depending upon usage. You need to assess the potential of the laptop you are buying. This post is going to check out what is the true story of Dell vs HP laptops to help you in deciding which one is right for you!
Meet Dell Laptops
Dell Inc. is a multinational computing company, based in Texas, United States. It started 32 years ago to provide strong hardware and software services, particularly coming up with new devices. On September 7, 2016, it was merged to form Dell Technologies. Now, officially, Dell Technologies is into a variety of products such as Personal Computers, Smartphones and Networking and Hardware devices. Nevertheless, Dell is still noted for its varying range of Laptops and Desktops - not to mention the other hardware components. And, what is more, YES, you can find Dell laptops for almost all kinds of budgets. This fact is the most impressive one!
Dell vs HP Laptops - Performance
So, the main thing that attracts you, as a customer, or other customers, if you are going to sell Dell laptop is appearance. In comparison, Hewlett Packard laptops are more suitable for performance. You will understand that by looking at the common specifications of HP laptops, even in the budget-friendly sector. You can surely find 4 GB of RAM in even the sub-$500 budget. HP does not put much complementary stuff in their laptops. So, finally, Dell lags a bit behind. If you are expecting the best-in-class performance for the price you pay, you should go for HP.
Dell vs HP - Design
Dell laptops are known with its varying designs and aesthetics. Depending on your budget, you can find a wider variety of compact designs within the brand. There is thin-profile ones and the thicker ones, subject to the types of hardware requirements you have.
Except a few cases, HP follows the rudimentary laptop designs. However, it's hard to choose an impressive color when you are into HP. If you need the answer in a few words, HP is utilitarian when it comes to laptop designs and customization options. HP Specter series can be included in the exceptional set of cases, by the way. So, if you are find of various designs and patterns, you should ask for Dell. But, there is another aspect too.
HP vs Dell - Client Support
This is where Dell takes the leading position. Of course, the both of these brands are closely connected, but Dell seems to be the upper-hand here. First of all, the customer support from Dell is timely. You can expect the replacement in the least time possible. There is also the fineness of quality and perfection. You are often amazed at the speed and perfection of Dell repairs and the courtesy.
What about HP service? Of course, HP is not offering quality-less service for its laptops. They are also quick and very timely. And, if you can use the web-based system, it must be amazing too. In fact, Dell is supposed to be the laptop brand with the best customer support ever. This is not the only one opinion but common decision.
HP vs Dell - Pricing
Pricing is another popular sphere where HP brand is the winners. As it was mentioned before, HP laptops always come with the up-to-date set of hardware stuff. Even then, the retail purchase prices are low. In addition, you can get some extra discounts if you use one of the available discounts. The rates are even lower when compared to Dell. If you take some of the examples from hardware specification range, you will surely spot a difference of $100 or so. What a huge difference! This important factor also plays the main role when you sell Dell laptop. They are not cheap, even used. If you want to take your laptop on sale no longer, put the lower price, but not lower than HP.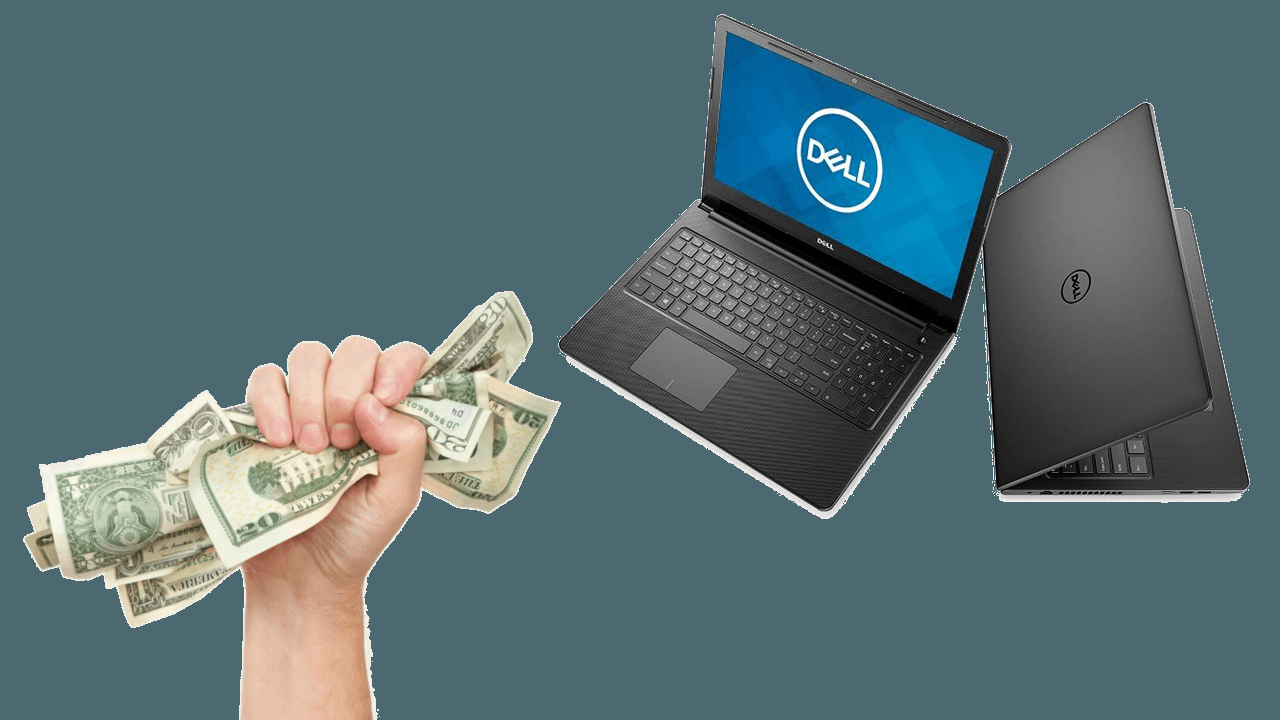 Dell vs HP Laptops - To Conclude
Now it was compared the different aspects to decide which is better, Dell or HP. And, it is time to share the ultimate opinions now.
HP would be the better choice if you are concerned about high-class performance. Even in low-budget devices, you will find the best performance. Also, if running Windows 10 OS, the total usability of HP devices is something superb. There aren't many bloat were to be mentioned, either. If you travel with laptop and looking for a portable laptop then you can go for HP. The only problem with HP is the lack of new and innovative designs. Also, in comparison with Dell, the customer service may not be up to the mark.
Sell Dell Laptop for Cash
Of course, hunting for the extra price, you should go to eBay. If you want real and fast money, you may use one of many online services. You have to fill in the long application form to write down all information about the laptop real condition. Remember, in order to offer an accurate price they need to know the age and specification of your laptop. The procedure is simple:
Select Brand
Select Processor
Describe Condition
Functionality
Confirm Offer
Original operating system your laptop was shipped with.
Most Laptops will have a sticker on the palmrest near the keyboard. On newer laptops you can also find a sticker on the base of the laptop or alternatively within the operating system. Need further help? Call us and get money for your used laptops.