Just curious, some people sell their brand new, still-sealed-in-plastic laptops. What could be the reasons?
If you have a spare laptop, why don't you make some money? Why not? If you cannot return the notebook to the original seller without having to pay the additional restocking fees, it would probably be worthwhile to sell new laptop for additional profit. There are a few things to keep in mind when doing this, to ensure that you get a great price, and keep your data, and information safe. Of course if the laptop wasn't used before, there is no need to think of its safety. So, what to think about at first and foremost? By the way, you'd better to think fast. The more you wait the more money you lose.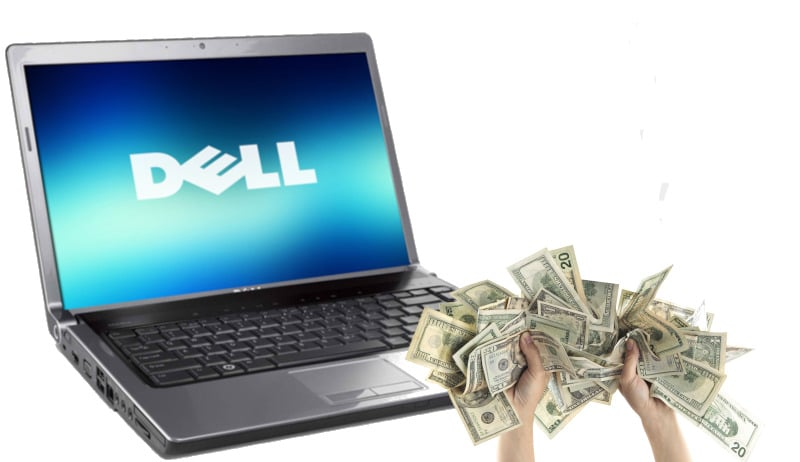 Prepare to Sell New Laptop
Make a search of your laptop online and choose a competitive price. Reasonable price is the first and the most important task as you still have a chance to make the most money from your new device. Research your laptops value both brand new, and second-hand to get a rough idea of how much you should sell it for. Don't put the highest one. The price should be a little bit lower than the price for the same new laptop, but higher than other second hand ones. Technology is developed so fast meaning that it depreciates in value quite quickly as well. If you laptop is new, but it was bought a couple of years ago, chances are the value will have fallen, meaning you need to price your laptop underneath that in order to sell it.
Try to find the best platform to sell new laptop. You may sell from the auction or find something like eBay, Craigslist, or Facebook marketplace. Look around! There are different options if you want to sell your laptop for cash. To do that you have to make a post on the web platform you've picked and may end up having to pay a success fee, however you have the ability to raise the price of your laptop to cover this. There is one thing to pay attention to. When selling your laptop on person to person platforms, the things might go wrong. That's why it is important to be careful and check everything in the best way before making a step toward to your potential buyer. Most experiences go smoothly, however you do hear about the occasional sale gone wrong!
Always find another alternative variant on which you want to sell your laptop. Use the information you have gathered to decide on a method for selling your laptop. An alternative is to list your laptop at a high price on a trading website and if it doesn't sell in the allotted time, then trade it in at a store.
Your Self-Selling Post should be
Create a good heading for your post. The two things that people will see first are the headline and the main photo. It is important you create a heading that tells potential buyers the product name, and a quick hook, or reason to buy it. Don't forget to put the product name in your heading.
Take good quality photos, showing off the best parts of your laptop. It is not a problem if your laptop is new. It looks great. Include multiple photos from different angles so that potential buyers can get a good idea of the product you are trying to sell.
Give more information. The body of your post is where viewers will come to get more information. Make sure to present all the details in a well written, clean way that makes it easy to understand. Don't forget about the laptop warranty if the term is not expired, of course. List the specifications of your laptop like screen size, CPU, graphics card, RAM, and hard drive space for the viewers to analyze.
Include special features in your listing. Be sure to clearly advertise these features. Buyers on trading websites are looking for the best value for money they can get, so the more special features you can offer, the better the price you will get, and the faster the sale will be. Anything, free shipping, laptop bag or other small but pleasant details should be listed. Don't forget about the warranty! These are all great features that will help your laptop sell faster!
Wait for your offers to flood in and pick the best one. If you've written a great advertisement, chosen the right platform, and priced your laptop accordingly, offers should come flooding in for your new brand laptop!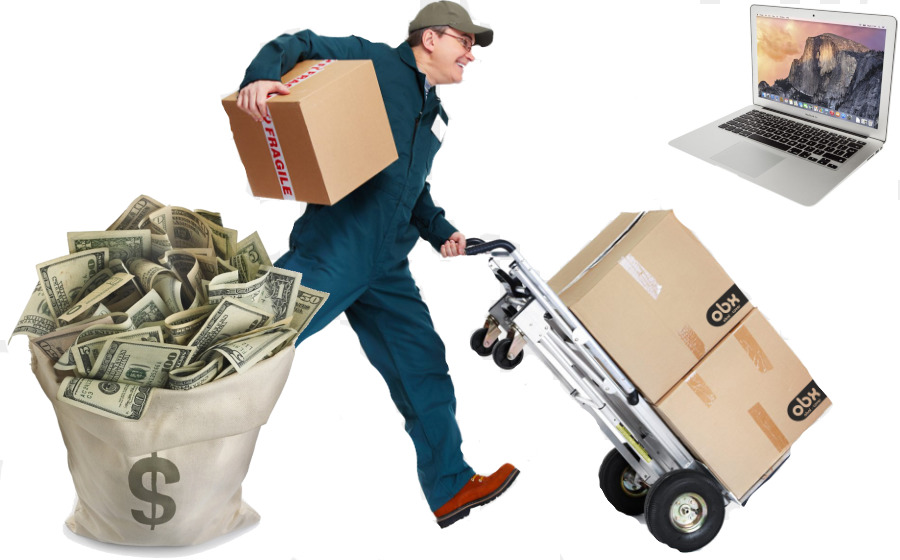 Laptop Delivery
Clean up your laptop for the next person, even if it is new. This is just so the person you're selling to has a good experience with you, a lot of selling platforms have ratings and feedback that is visible when using the platform again, so be sure to put in that little bit of extra effort!
Ship your laptop to your buyer. Take your laptop to the post office, purchase the shipping that you advertised, and send off your laptop to your buyer. Be sure to email or text the buyer with a tracking number if you are provided with one. Package the laptop up well and address it all correctly.
Do a check to be sure that you've included everything you promised and appointed in your message. Another reason to sell new laptop online is that it is very easy to do even if you are just an ordinary used and know nothing about laptops. In most cases, all you need to do is to enter in your information and the make and model of your computer. The buyer will then give you an estimate of what they can pay you for the machine.
There are many reasons why you are going to sell your new laptop. Of course, you want to get some profit. By taking your time, you will be able to find the right buyer to use.