Aug 26, 2017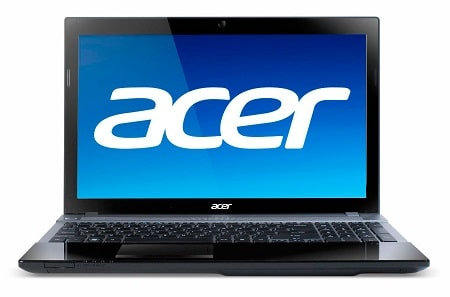 The most popular laptop companies are Asus, Acer, Toshiba, HP, Samsung, Dell and Sony Vaio. These companies are specialized in producing the cheapest machines or laptops of the high value. The companies produce new and new laptop models to gain their hot popularity. The most of Acer laptops was founded as a good alternative to the big family computers. They usually are not characterized as high power or gaming gadgets. They are especially good for solving simple tasks (office applications, video, Internet tasks).
Acer laptops get to the repairing companies not as often as HP, for example. They are also better sold than HP models. The most often problem for Acer laptops is chips. The damaged chips make your machine bad working. What is the main Acer advantage? You can easily find the gadget to meet your requirements in according to the available prices.
Sell Acer laptop Online
It is worth saying that you should not go and take your device for sale right now. You do not even sell your lovely laptop every time when the new model comes out. Everything is simple. It is better to take care of your machine know to get more money for it later. There is a good rule: if you do not need to sell you laptop, wait and do not sell it now! Your laptop is good enough to work on it.
If you want to sell Acer laptop for good price, you should take care of your machine during its working life. If you think that a couple of cracks and scratches are not a big problem. It can be the problem for those who own your laptop after you. So, the price goes down. To succeed in trades you have to think of your laptop appearance with your client's eyes. It does not really matter which way of trades you choose, eBay, Craigslist, other auction.
Things You Should Check Before Sell Acer Laptop
Check laptop display: if it is good and fool colored, it can be still defected from watering if you used your laptop in the bathroom or kitchen. You should look at the laptop monitor attentively. It helps to see all scratches, even small and miserable.
Check all ports and connectors. You should use the external devices to check the laptop ports and USB. Of course, you should not forget to check WiFi and Bluetooth.
Check the hard drive workability: you can easily test it with the help of the CrystalDiskInfo Portable. If your Acer is old and you hear the scratching noise every time it works, the hard disk of your computer is probably dying.
Check the laptop memory. You can download the free version of Memtest or use diagnostic memory instruments from Windows. It is easy and effective.
Check the laptop accumulator and charger.
Paroles: never forget to delete all your passwords (BIOS, Windows and others). Otherwise, your laptop can be absolutely useless!
Attention: if you want to sell Acer laptop online, you must be honest with your customers and yourself. This is the best way to save your money and time. If you are not going to tell the truth about the laptop condition to sell it from eBay faster, be ready to receive it back as just as you will send it. This is the situation you can avoid!
Packing: if the deal was done, you have to pack your device to make it ready for transportation.
Check the charger: never forget to pack the charger in.
Delete your personal information from the computer. Before you send it, clean the hard drive disk and do the system reset.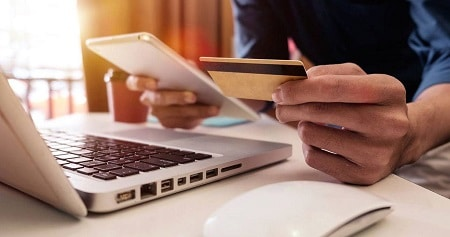 One of the main advantages of selling laptop online to the auction is that you do not worry about your personal safety. You will see how careful the laptop is treated and cleaned by the professional managers. It must be tested to confirm the price. You can get your money in day or two later.
You do not need to look for the right place to sell Acer laptop. It usually takes much time if you are going to do it along. Internet auctions give you real money for you gadget.
Finally, be careful to choose only one right and true proposal. Of course, you will get dozens of them, the more the better. Try to think cold and decide what it what, even if the proposal seems to be very attractive.
Take your chance to sell your machine right now. Professional auctions do everything for you. They sell your machine fast and profitable.
How It Works
Get a quote for selling laptop, telephones, tablets and other gadgets.
Choose the gadget that you want to sell and describe its condition. If you want to sell more than 1 laptop, you can pick it for the list of gadgets and add into your shop basket. Enjoy your shopping. You can buy and sell in the same way.
Get the free UPS or FedEx by e-mail.
You have to send your gadget for trade. Also you can easily do this with the help of free quote. Or you can receive it on your e-mail in PDF form. Package your gadget to send it to the company you trade to. Make sure that everything is well-packed. You may use FedEx or UPS delivery systems. Just find the nearest office.
You laptop must be checked.
If your gadget is in a good condition or it has the same characteristics that you appointed in the quote, you will receive your money back as fast as possible. If there are any problems about your laptop details or technical condition that was no appointed in your quote, you will receive the e-main with the new possible price for your agreement.
 This is it! The payments usually are sent through the PayPal system or other company you use. Everything must be modern to let you get money fast and comfortable way. Please contact to your manager if you still have questions or if you are ready for trade right now.