Apr 01, 2018
Just pretend the worst. Your laptop, your best partner is broken now. Of course, you may spend long hours crying and dreaming about a new gadget. What can you do to manage the situation clearly? Actually, there are two possible variants. You can fix or sell broken laptop. The dilemma is whether you can sell or fix it. What can you do with a laptop whose liferun wasn't long?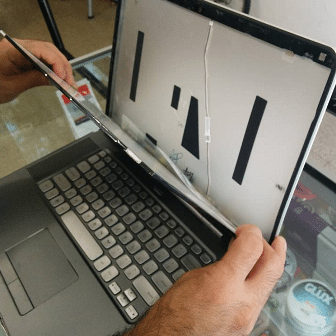 FIX OR SELL
If your laptop is broken, the first thing that comes to your mind is fixing it. Obviously, you need to weigh your options first and decide if it makes sense to fix it. Any machine can be fixed, but for what price? Is your laptop worth wasting money for fixing? Thus, your broken MacBook laptop repair is usually really pricey. The Apple parts are expensive. Even used or broken parts have never been cheap. What to make sure? Just do simple and use internet trade platforms to check the price. The next step is professional consultation. If you are not a laptop master, you cannot repair your device with no special knowledge and instruments. Ask your consultant about it.
NICE TRY TO FIX YOUR LAPTOP
The biggest problem to fix your laptop can be cracked motherboard or broken display. This is the situation when you'd better to buy a new one. The price for motherboard or display reparation can be the half of the price for a new item. The game is not worth money. If your laptop needs something else, it's probably realistic to fix it. How could you know? There is a way out. You could pay for a professional repair service to solve your problem. Hopefully, the cost for reparation cannot be higher than the actual value of your machine. If you can't afford a new one, or simply don't want to spend money unnecessarily, you can often fix the problem yourself. If you can understand what is broken and what needs replacement, just try to follow these steps:
Buy replacement parts from the internet
You can do differently. There are many ways to find a good replacement for your laptop. The first one needs to call the manufacturer and buy the needed detail from him. It's simple. You'll definitely know that you'll buy right detail for your concrete machine. That's great! What is the manufacturer cannot help you? What if your old laptop is out of date now? You cannot find the details from the manufacturer website! There is a chance to buy proper elements from the internet. You can buy something cheap or not really from Newegg, Amazon, Craigslist or eBay. Alternatively, if you've got a Mac you can turn to the iFixIt parts store. If you could find the needed parts, the question about to fix or sell broken laptop can be solved as fixing it.
Follow the guide how to replace the part
If you know nothing about fixing laptops, you chances to replace the laptop details are zero. Nevertheless, you can try. If you need to replace a hard drive or a stick of RAM, your chances are high. This is because RAM and hard drives are the easy parts to replace. If you need to do more complex processes, you'd better to follow the guide. You can easily find the best one on the web. Just is do a web search for "repair guide" and the name of your laptop model. There's always a chance one of your fellow internet citizens has posted some form of assistance.
If you don't want to spend money for reparation or feel weak to manage the situation properly, try to visit special service to get professional assistance. Hopefully, professional team can help your machine to live long.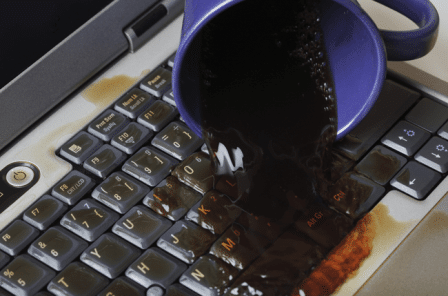 SELL YOUR LAPTOP FOR PARTS
If you can clearly see that your broken laptop is hopeless to repair, you still can sell it. Don't be surprised! Yes, your machine is dead, but it can be an organ donor. If you cannot decide to fix or sell broken laptop, you can sell it for details and spend no time for that. It can be done in different ways. If you want to make more money from your machine, try to sell your laptop by parts on your own. Just use any of internet trade platforms to sell the laptop elements one by one for the price you like. This, if the hard drive, optical drive, RAM, and display still work, people can pay good money for them. All these details can be useful for another old computer that needs to be boosted. Why not?
The problem is, you can wait for long. If you don't want to wait, again, try to sell your laptop for recycling to one of local services. You can also sell laptop by parts to the same service. Want to know the price you can get for your dead machine? Craigslist or eBay can help you.
MAKE SOMETHING NEW FROM YOUR LAPTOP
If you can't fix your laptop and don't want to sell it for parts, there are many DIY projects that can help you to make something new and highly functional from your machine. Of course, it is possible if you know what is what in your laptop. Many interesting ideas and guides about how to implement them all into life can be found in the internet. Just follow them step by step.
For example, if your laptop trackpad, keyboard, and/or display are broken, you still have a lot of options. For starters, these handicapped machines make great network-attached storage devices for downloading and serving files on your network. The working display can be used as a touchscreen tablet. You could even mount the laptop on the wall or under a cabinet to make a display of it. You can make something interesting and creative. Just spend some time. So, do you want to fix or sell broken laptop? Think about it! Time is not your helper now. Any used or broken machine becomes cheaper with every new day.