Mar 31, 2019
Are you looking for the best CHEAP laptop? Of course, it can be difficult to choose from a wide range of ultrabooks and other modern laptop variations. Buying a new laptop, therefore, is a momentous decision. What is more, buying a laptop doesn't mean burning a hole in your pocket. It becomes easy to buy this beloved device for a comfortable price range. Don't worry, low price does not mean that you will have to deal a cumbersome model. These laptops are fast, responsive and powerful enough for your day-to-day activities. So, to make your choice, it is necessary to be clear about what you really want from your laptop.
Laptops can be compared according to:
Processor and RAM size
Screen and Display Quality
Storage and Hardware Features
Audio and Webcam
Battery Life
You can buy it on eBay for $250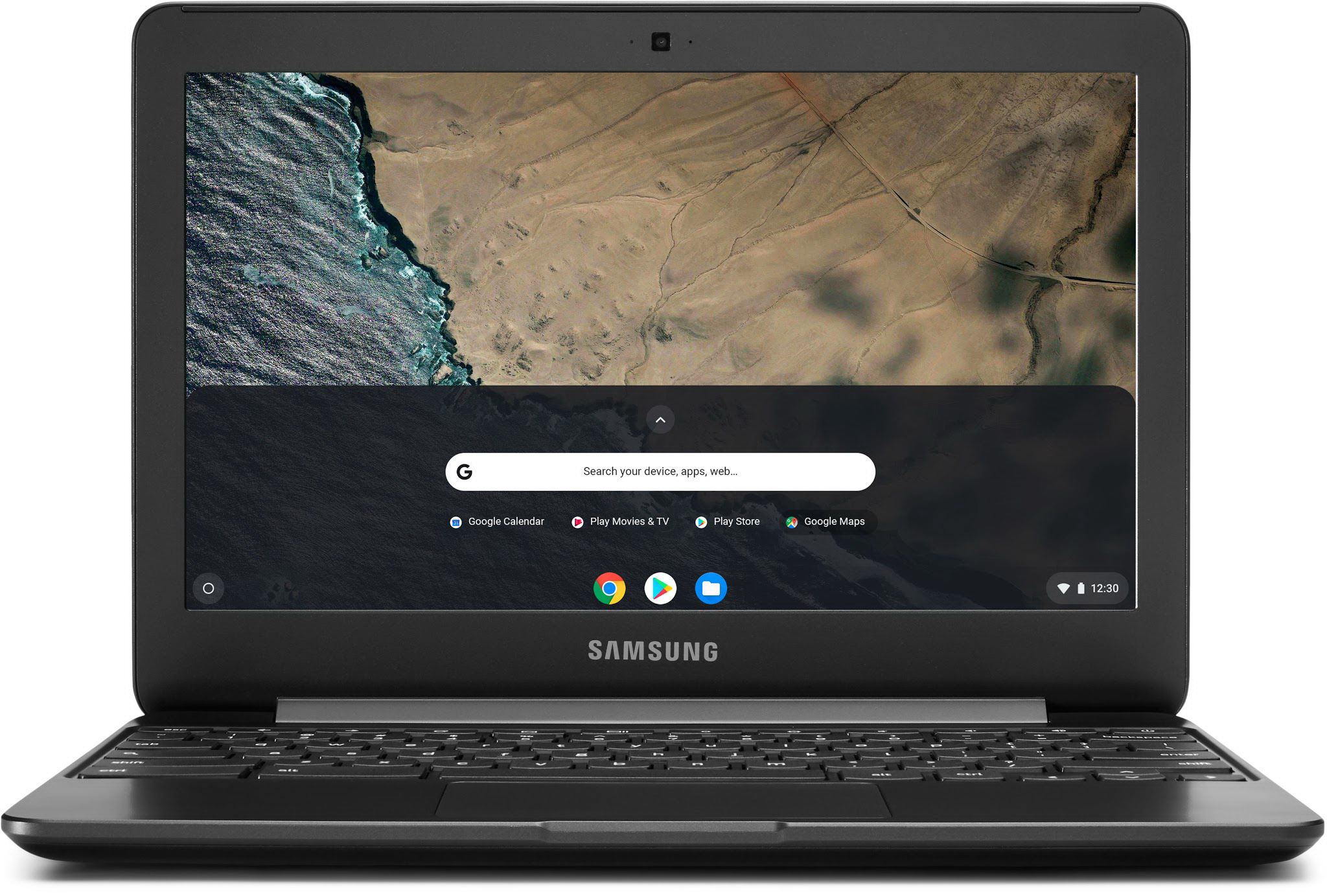 Chromebooks are the new age laptops. Taking portability to a new level, these machines are here to change the laptop scene.
Meet Samsung Chromebook 3! It takes top position when it comes to the design. It is sleek and premium looking with textured feel on the lid. What about its weight? It is only 1.15 kg weight and 20 cm thick. You can hardly find a better laptop for traveling. The Chromebook has one 2.0 and one 3.0 USB port, full HDMI port and micro SD card slot. It also has a headphone-mic combination jack.
The 11" screen has a resolution of 1366 x 768 pixels. It is similar to Lenovo pads if compare brightness and quality. The keyboard of the Chromebook is really good and the keys are aptly sized. The touchpad size is larger than many laptops you can find for this price. The battery life is really good and can run throughout the day from a single charge.
It is good for business and all who want to look stylish but reasonable.
You can buy it on eBay for $
190-260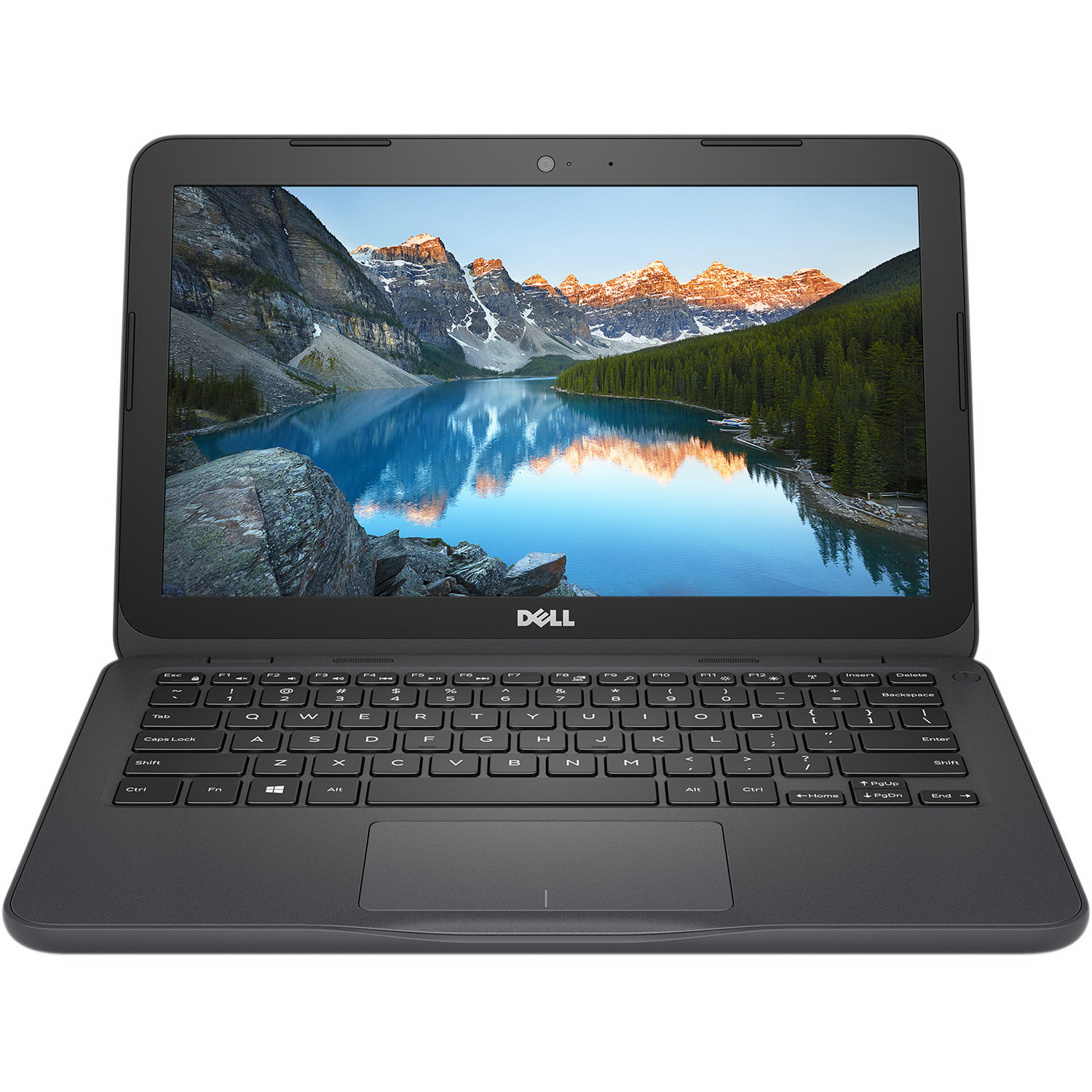 You already know Dell as a budget-friendly laptop. It is true! Dell laptops are generally designed for robust handling. The laptop weighs only 1kg and about 30 cm in thickness. The Dell Inspiron 11 has one 2.0 and one 3.0 USB port, HDMI port and SD card reader slot. It also has a headphone jack and Noble Security lock slot.
The 11" screen has a resolution of 1366 x 768 pixels and it is good for such basic functions as reading and writing. The keyboard is slightly congested but is sturdy and does not flex. Dell Inspiron 11 3000 has a Celeron N3060 processor with 2 GB RAM. What about the battery life? It's about 9.5 hours.
It is good for people who prefer quality to stylish look.
You can buy it on eBay for $190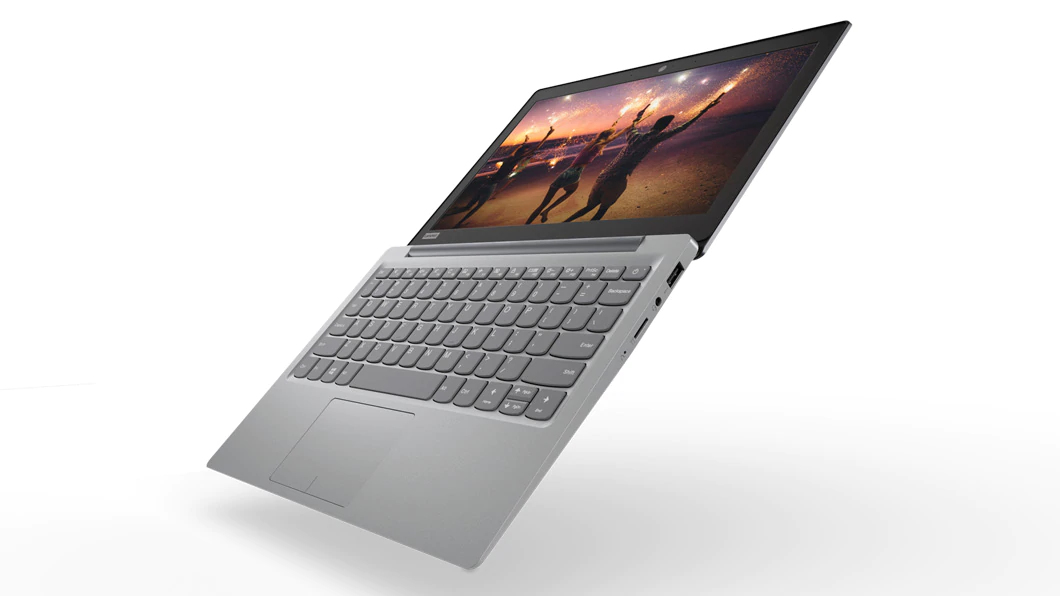 IdeaPad 120s is much better than a previous Lenovo model. Its design is sleek and slender. The laptop is made of plastic but looks modern and premium. The laptop weighs only 1.27 kgs and is 20 cm thick. The 11" screen has a resolution of 1366 x 768. The smaller size of the screen doesn't make the picture sharp and clear. However, the text looks clear and makes it suitable for reading and writing. The IdeaPad 120s has Intel Celeron N3350 Processor with 4 GB RAM. Did you notice that the performance of the processor is fairly decent for the price range? The best part about the IdeaPad 120s is the battery life. It runs throughout a full day's work.
It is good for office tasks the most.
You can buy it on eBay for $250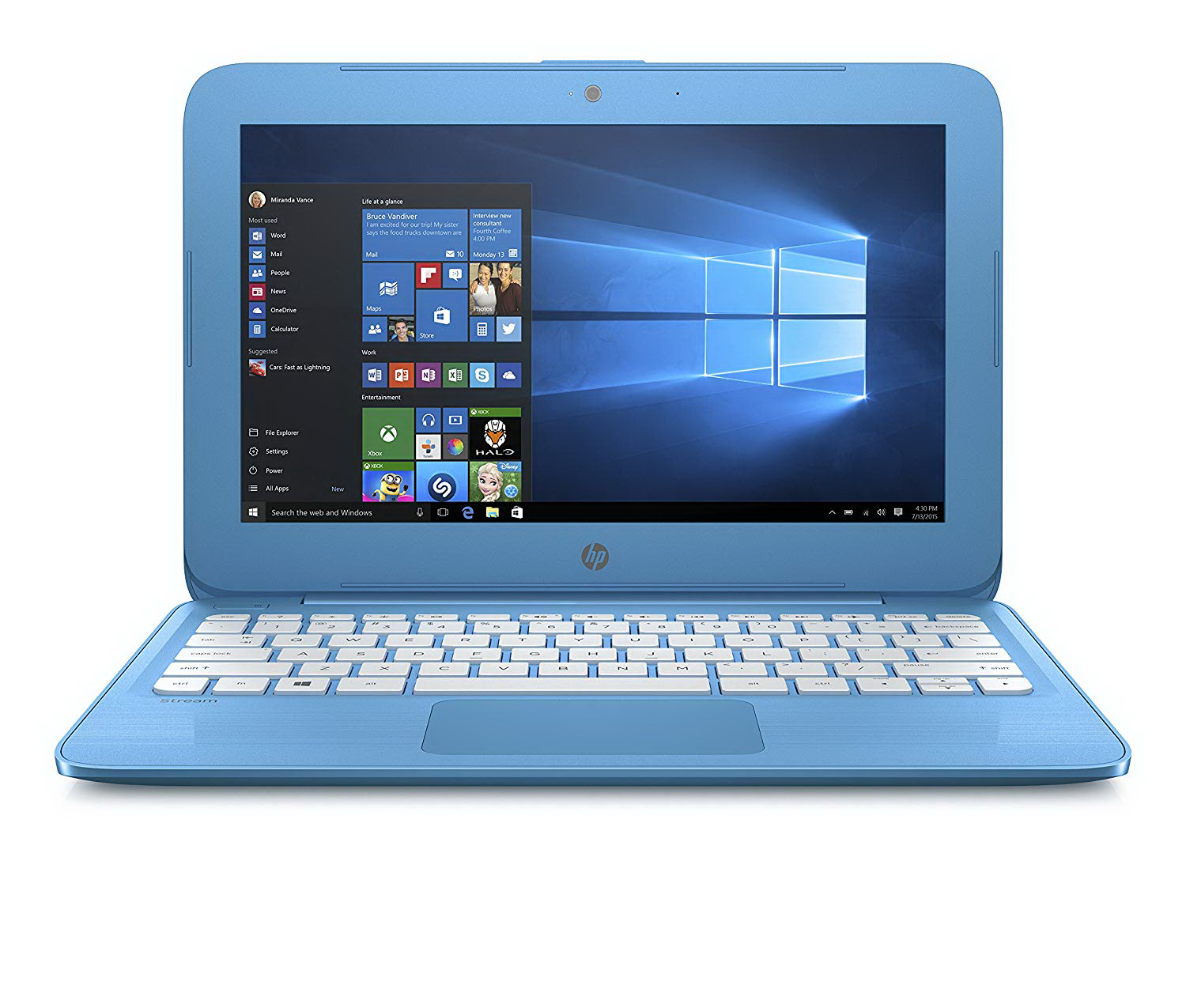 HP Stream 11's design is impressive. The bright colors give it a toy-like appearance and has its plus and minus points. It has one 2.0 USB port and one 3.0 USB port, HDMI port and a microSD card slot. It has a headphone jack combined with a mic.
Traditionally, the 11" screen has a resolution of 1366 x 768 pixels. The colors on the display are not authentic enough but they are good and bright. The white keyboard which stands out from the bright colored laptop body is strong and has well-sized keys. The HP Stream 11 packs an Intel Celeron N3060 processor with 4 GB RAM. It gives a solid performance, definitely better than Dell Inspiron 11 3000. Intel Graphic 400 along with the processor gives a good edge to the games. The storage is 32 GB eMMC.
The battery lives for 10.45 hours. The webcam provided is VGA and gives a satisfactory performance.
It is good for all who likes quality and bright colors.
You can buy it for $400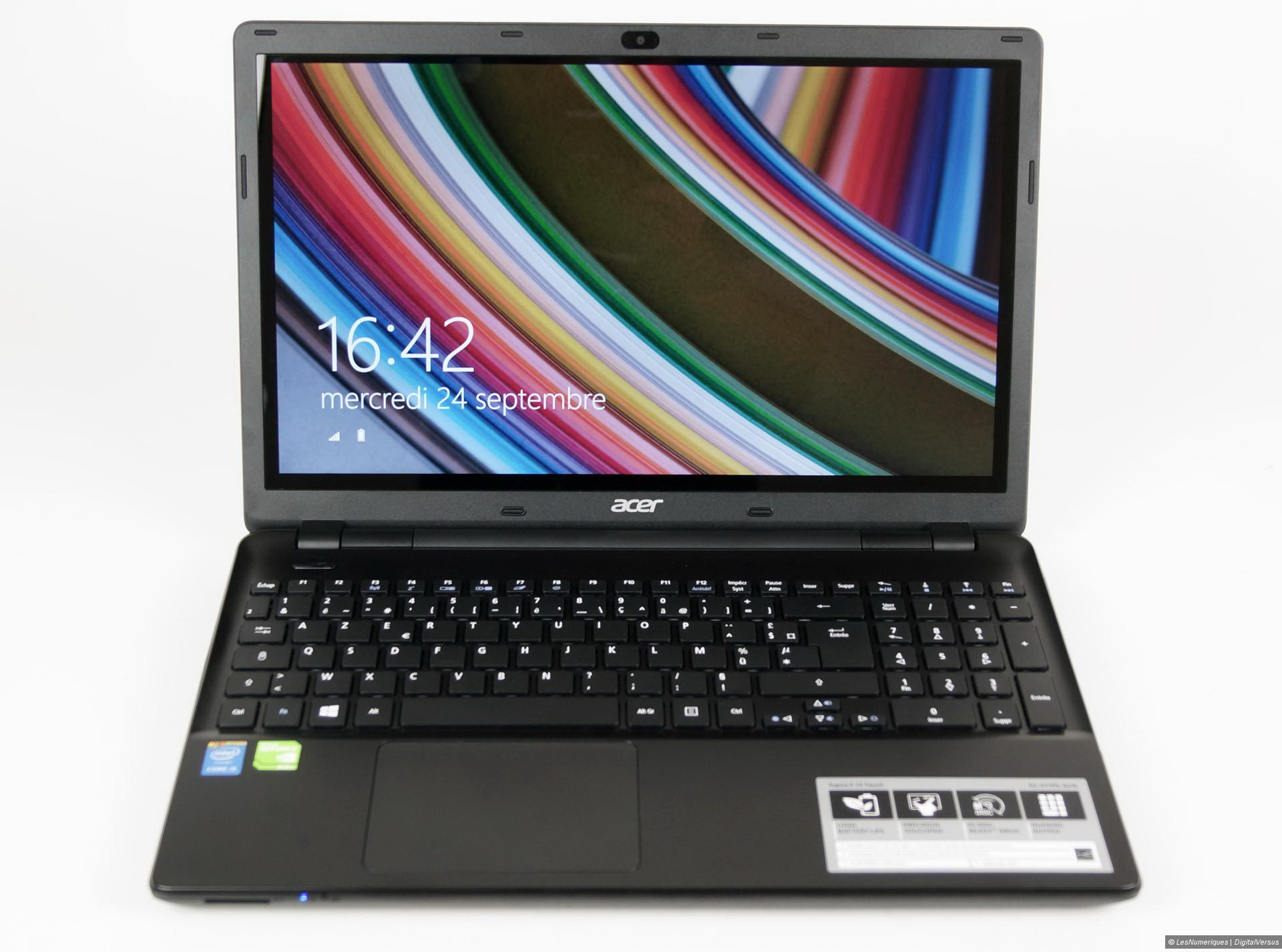 This is another interesting budget laptop that costs below $500. But if you have a flexible budget and need a better configuration, Acer Aspire E15 is your answer.
Design of this laptop is definitely sturdy. It is made up of black plastic and slight design on the lid and the inside. The laptop is 2.2 kg in weight and is 30 cm thick. It comes with a DVD-RW Drive. It has two USB 3.0 and one USB 2.0 ports, VGA and HDMI outputs, Gigabit Ethernet, SD Card Slot and Combo headphone-mic jack.
Aspire E15 has a 15.6 inches screen with a screen resolution of 1920×1080 pixels. It is big enough for a budget laptop. The screen color quality is moderate and has fair brightness limits. The keyboard of the laptop is backlit and includes numeric-pad. The touchpad response is quite accurate and sensitive.
The Aspire E15 houses an Intel Core i5-8250U processor with 8GB of RAM. The configuration is very good and hardly slows the machine while multitasking. It has 256 GB of storage space. What about the battery life? Acer battery lasts for 15 hours which is fair enough for the laptop with this configuration. The Webcam in the laptop is mere 0.9 megapixels, which is a letdown and the images clicked are blurry.
It is good for all who likes extra graphics and unbeatable price.
Here is TOP 5 laptops with the price below $500. Of course, if you want something special, you should look through the laptops of a higher price. But even here, among the budget laptops, you can find a device of interesting design and a good quality that suits you the most.